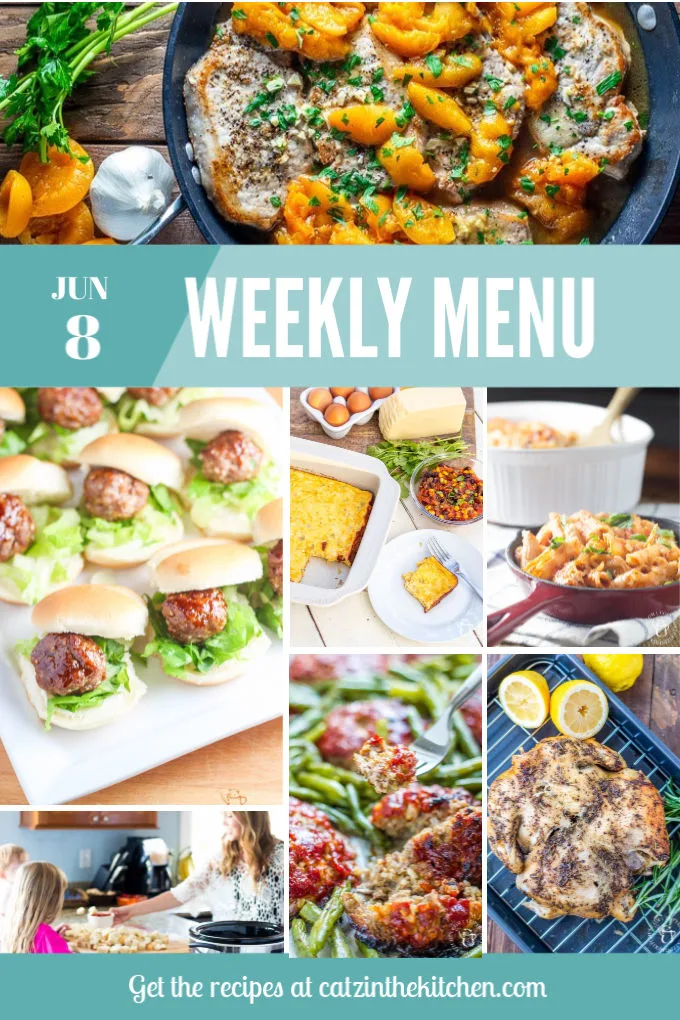 Hey guys, thanks for understanding as we took another (unplanned) week off from blog posts and social media. We really just wanted to take some time to listen to what was being said, and being quieter seemed like one obvious way to be able to do that.
This weekend we just took it really easy, frankly. It rained most of the weekend so we actually stayed home, played games, finished watching the Lord of the Rings trilogy (extended version, of course) and ate good food. I made muffins with the kids Saturday morning, Josh recipe-tested a dessert Saturday night, and I made our Layered Taco Dip for a snack on Sunday, mostly because I was craving Mexican food and didn't want to go out in the rain for it!
This is shaping up to be a fun food week here at our house! Eden (11) came to me a few weeks ago, having found some recipes in one of her cookbooks and wanted to make dinner for us. She'll be cooking for us this week, and also, I'm cooking from mostly one cookbook this week to get ready to share two cookbook reviews with you. While I don't have the ability to share all the recipes we're making this week, I'm going to share meals that are similar!
So here's what's cooking this week!
If you need some more dinner ideas, check out my One Pot & One Pan Pinterest board. I hope you all have a great week!