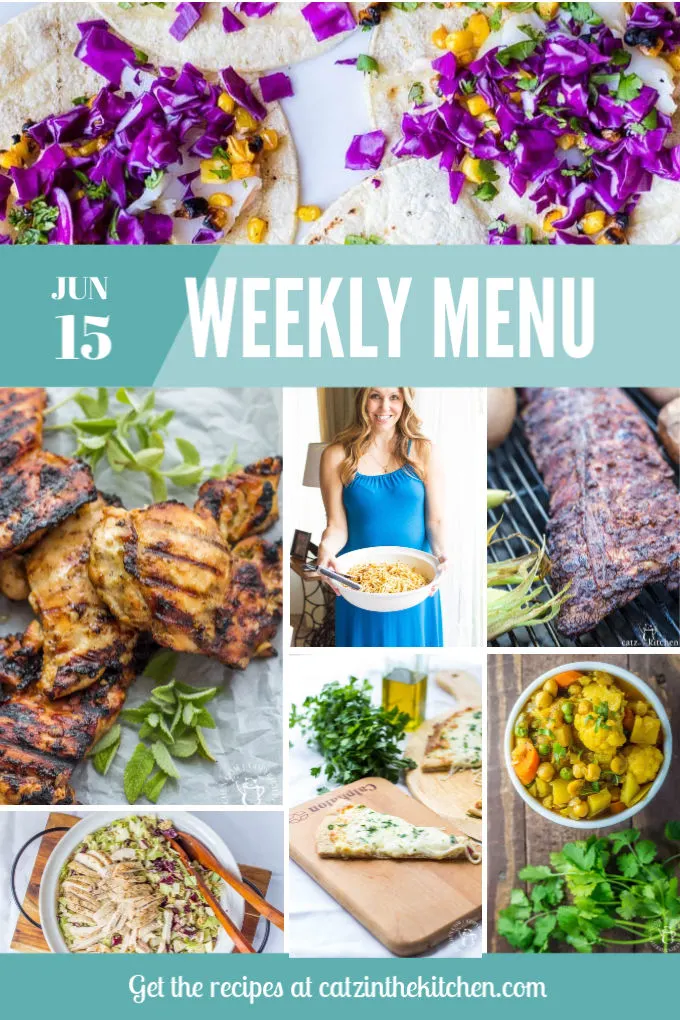 Here we are in mid-June! Can you believe it? Time is just blowing by so quickly! I hope you guys all had a wonderful weekend. We went to a wedding, finished up a project in the kitchen, and Grace went car shopping on Sunday. It was a full weekend, to be sure!
We have a bit of rain in the beginning of this week's forecast, but today, it's actually dry – which means we grilled outside and tried this meatloaf recipe from Traeger.
I'm looking forward to the rest of the week's weather – sun and warmer temps…yes, please! How's the weather where you're at?
On to this week's menu – I got a little bit of everything this week – so hopefully there is something for you in there too!
This week, since we're going to have nice weather, I thought I would share with you our Grilling Pinterest board. Lot's of choices on there for dinner to be made outside – which is my favorite way to have a meal prepared!
I hope you all have a great week – comment below and tell me what recipes you've been making from the blog! I'd love to hear or you can tag me at @Chels_catzinthekitchen on Instagram and I'll share your post!