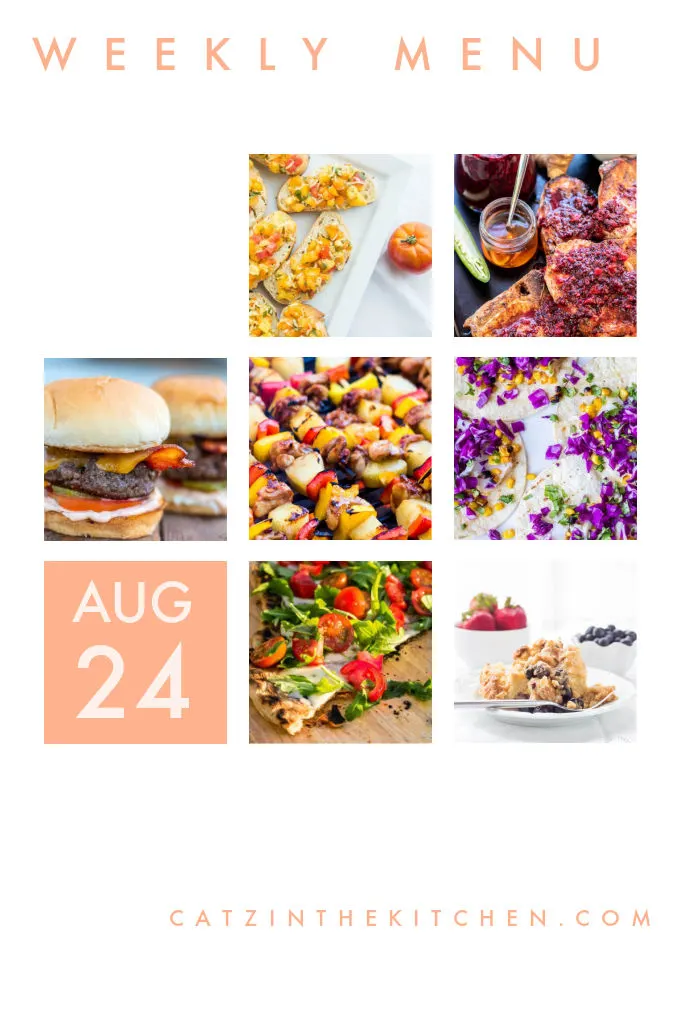 Hey, friends, I hope you had a relaxing weekend. After a month of a lot of activity for us, this was the first weekend in awhile where we had nothing planned and nothing is exactly what we did. I even took a brief catnap on Saturday, which never…ever…happens.
Honestly, I think it was just the thing our kids needed. And yeah, Josh and I, too. Guys, I know the self-quarantine we all did back this spring was hard, but sometimes it's important to also remember how un-busy we were then. It's okay to say "no" and clear your schedule. Families are important and they need tending, too.
Onto this week's menu! I'm testing two new recipes this week and I'm a little excited about it! Hopefully they turn out well and you'll see them in the future!
Here's this week's menu:
Back to School starts soon, right? I know all of you are either sending your kids to school (maybe nervously) doing distance learning from home or homeschooling. You are going to be busy, regardless, so let me try to help you out with my Pantry to the Rescue Board. Lot's of easy recipes that taste amazing and don't take a ton of time.
I hope this helps and that you have a great week!