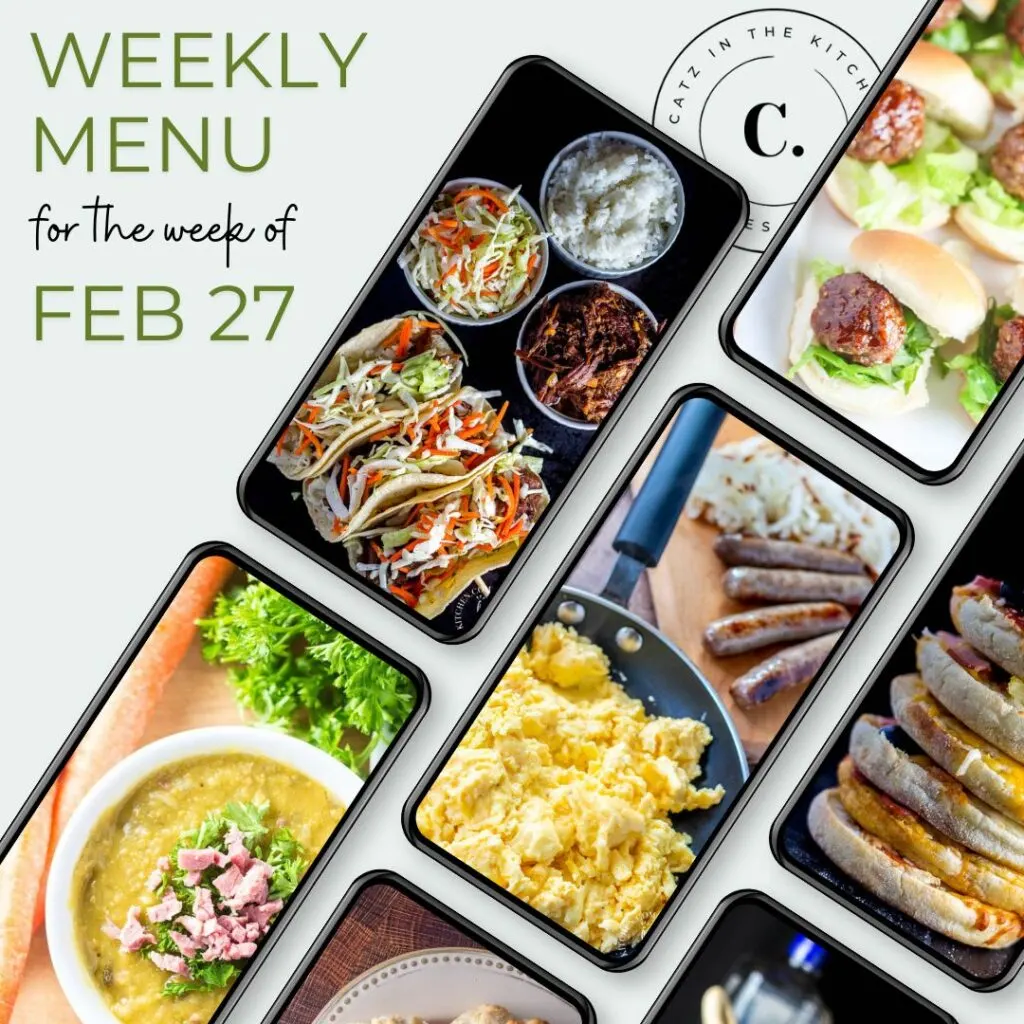 I can't decide if I feel like February flew by or dragged on. Either way, this week we begin the month of March and I just can't help thinking how are we into the third month of the new year already? Stay tuned – later this week I'll be emailing out our monthly newsletter again already! 🤯
Seeing that March is upon us, who has spring break plans? We don't have any plans to go anywhere this year. In 2021, we roadtripped it back across the Western US after picking up a new family car in Ohio. Last year, we traveled to Florida and took the kids to Walt Disney World – how was that last year!? Feels like last week! This year we're just planning to enjoy some time with Grace home from school for a bit.
This week is on and off rain and so I am making comfort food this week but also, with Grace home, I'm planning to make one of her favorite meals. We all cannot wait to see her!
Here's what we're cooking this week:
Ya know, St. Patrick's Day is just around the corner, so I think I'm going to get a jump on the ol' Irish holiday and share my St. Patrick's Day Pinterest board with you. It has main dishes as well as desserts and many things in-between. Go check it out!
Happy Cooking, everyone!