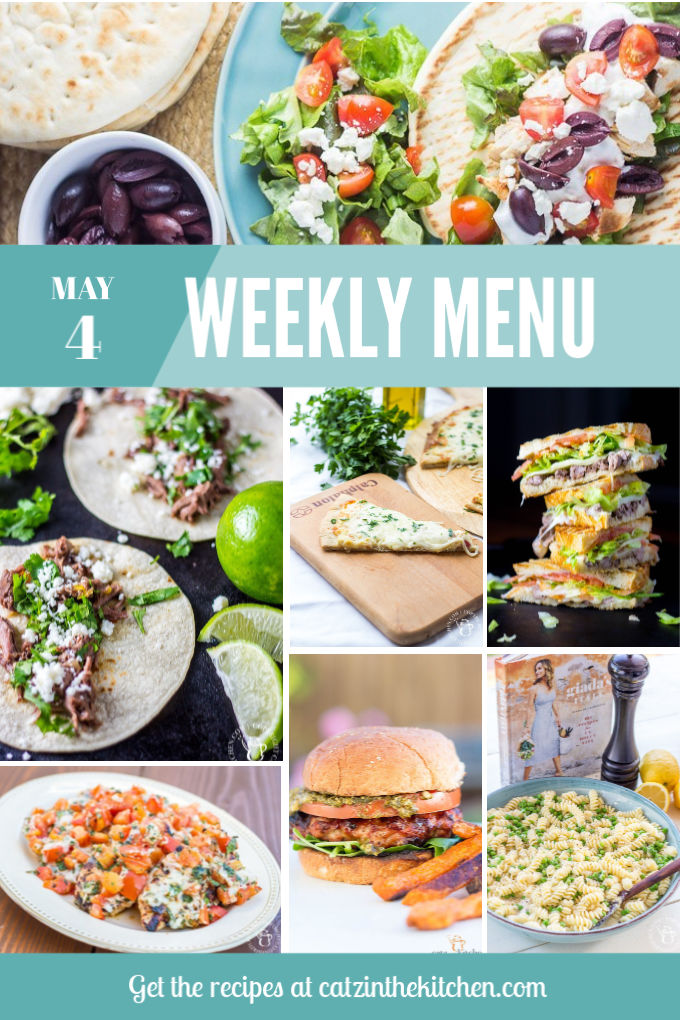 Happy Monday, friends! After a rather windy, rainy week we're headed into a week of sun – actually hitting the 80's (they predict…) by Friday. Wouldn't that be nice?
This morning (Sunday), Josh made us homemade biscuits out of Magnolia Table Volume 1 cookbook. We made gravy to go with it and also served them with jam. They are so good! If you guys haven't made them yet, they are seriously good. I actually cannot believe it took us this long to make them!
This coming week is Cinco de Mayo…and Mother's Day is at the end of the week, which I totally forgot about. I actually thought I still had two weeks till Mother's Day and then I was reminded on Friday that it's just around the corner. It's been kind of hard to keep the days straight, ya know what I mean?
Regardless, here's this week's menu and hopefully you're more on top of the days of the week than I am. But if not…Tuesday is Cinco de Mayo and Sunday is Mother's Day, which both can still be made into a fun time even with the craziness we're in, so don't get too discouraged that it doesn't look exactly the way you'd like it to. My advice, just go with the flow and have fun with what you can do.
I'm sharing my Taco Tuesday board this week in case you want more Cinco De Mayo ideas!
I hope you all have a great week and I'll see you back here with more recipes later this week!