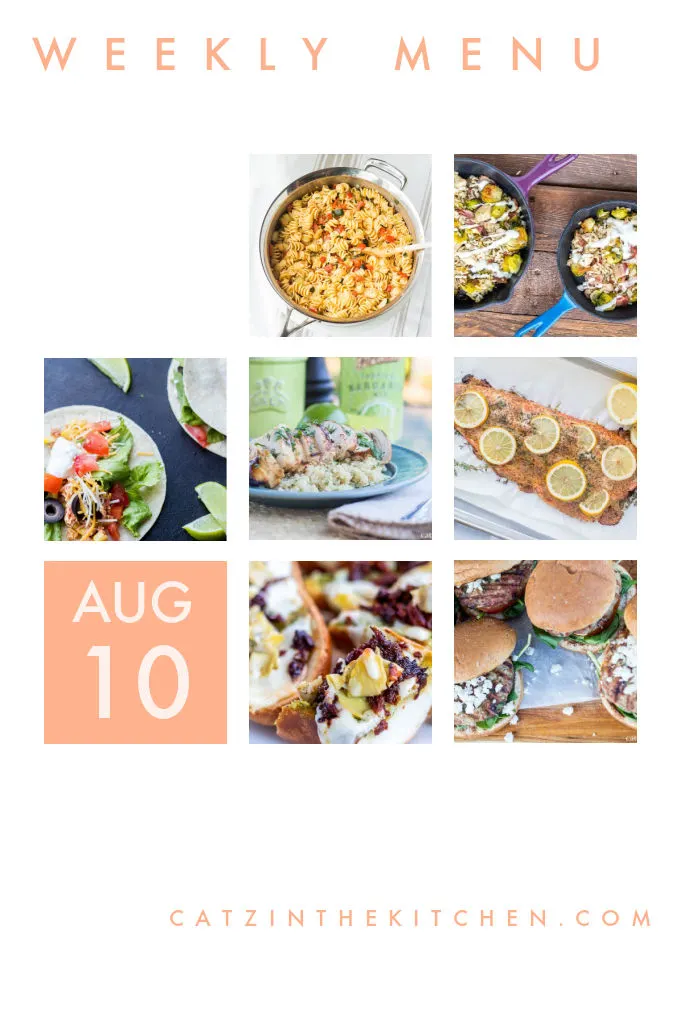 Happy Monday, friends! I hope you're enjoying some beautiful summer weather and getting outside often. Soon, it will be fall (I don't even want to say that), but the clouds and rain will reappear, at least in the PNW, and we will be mostly inside again…so I encourage you all to get outside while you can!
I do want to share something special for Josh and me – we celebrated our 17th wedding anniversary on Sunday! It's hard to believe it's been that long. But it has been the most wonderful 17 years of my life. I'm beside myself that I get to spend every day with him.
Okay, enough mushy talk, let's hop into the weekly menu, shall we? I'm throwing in a bit of everything this week because it all sounds amazing!
Here's what's cooking!
In honor of it being summer and fall quickly approaching, I want to share my Pinterest Fish Board with you. Some of these you can grill or quickly whip up on a weeknight and I just think summer is a great time to eat fish. I'll be honest, I've been craving our Fish and Chips recipe lately – which if you've never made them, I think you're missing out.
I hope you all have a great week!