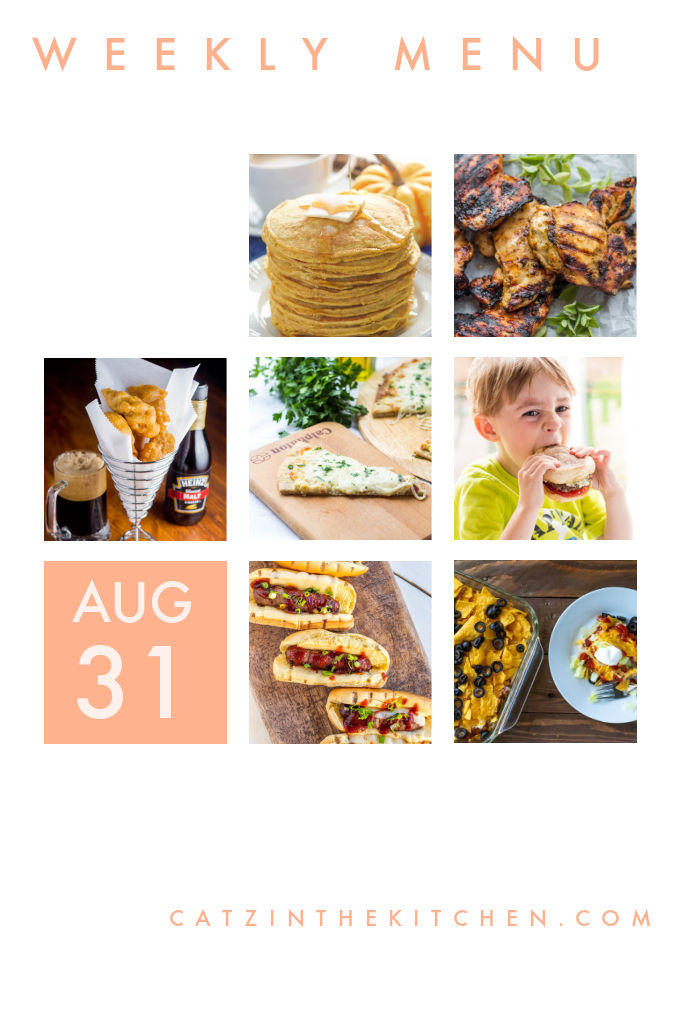 I can't believe we've transitioned out of the summer months and we're into September now. Is it just me or did the summer just fly by? I can't believe that school is starting back up and that the holidays are quickly approaching.
It all kind of makes me sad. I'm just not ready yet for all of that.
I hope you all had a great weekend. Josh and I had a full day on Saturday, but we did squeeze in some time to play frisbee with the kids…and I discovered how much I enjoy it! I can't throw the frisbee to save my life, but I'm great at catching it, ha!
On Sunday, we did a few chores around the house, washed the cars, tidied up the backyard, and managed to squeeze in a date night. It was a good day.
We're heading to L.A. later this week to spend some time with Josh's grandfather, but I wanted to make sure you had a weekly menu to help you feel more organized.
Here's what's cooking this week:
A few of these recipes would be great for Labor Day, but if you need other ideas, I've got a "summer holiday" grilling board on Pinterest for you to check out! I hope you all have a great week and I'll see you back here this week for another new recipe!