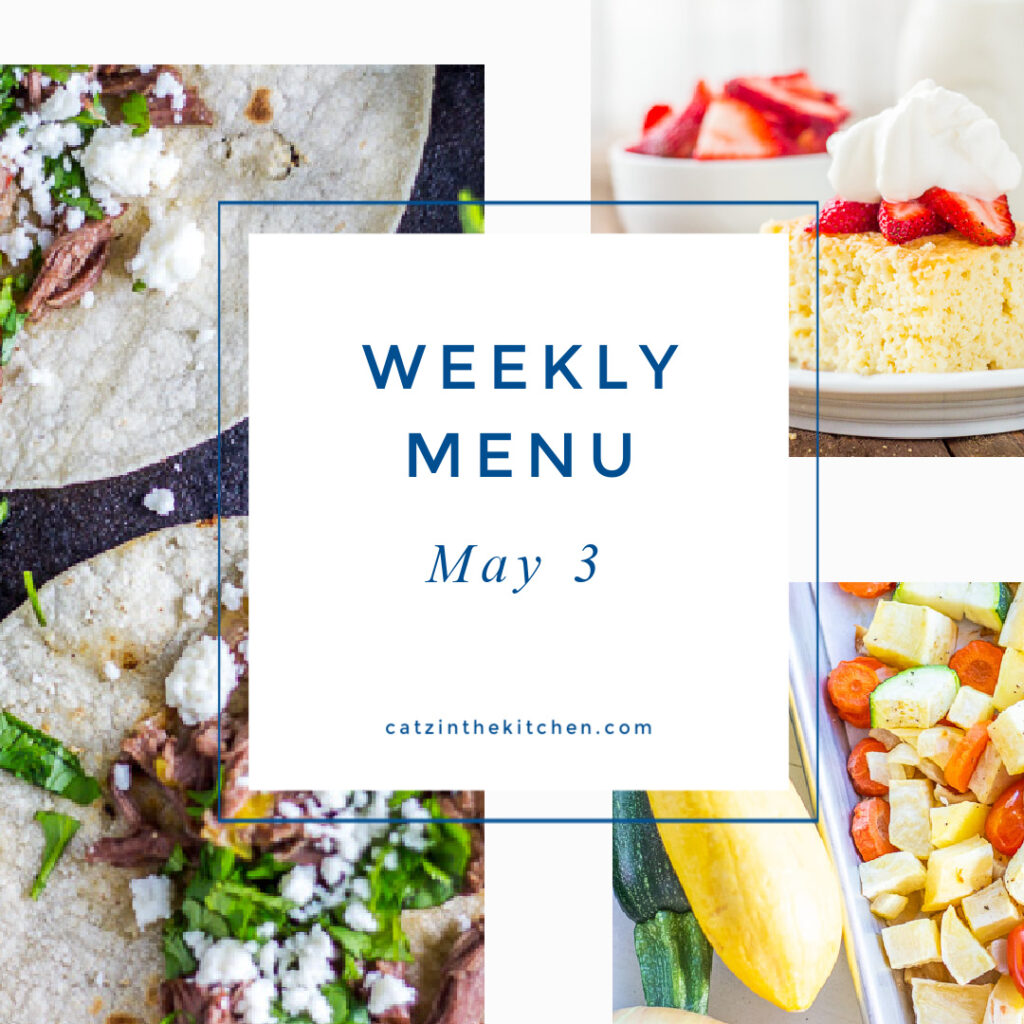 Hey guys – we're back! We had some things going on that we needed to tend to as a family, and even took a quick trip to Sunriver (aka our favorite place on earth), to unplug a bit…and it was so good for us.
But now, we're back, and in time for Cinco de Mayo! YAY! This may be my favorite holiday! Make sure you check out our insanely huge long list of Mexican-style Recipes that you can make for Cinco de Mayo on Wednesday.
Speaking of Cinco de Mayo…can anyone else believe that we made it to May??? Weren't we all just experiencing the big freeze of 2021 in February?
Enough with that, here's what's on the menu this week!
I didn't want to overwhelm you with all Mexican Recipes this week which is why I linked to our recipe archive above. But if you're still looking for more, I've got a whole Pinterest Mexican Food board for you to check out! Go on, there's a ton there!
I hope you all have a great first week of May and eat a lot of tacos!