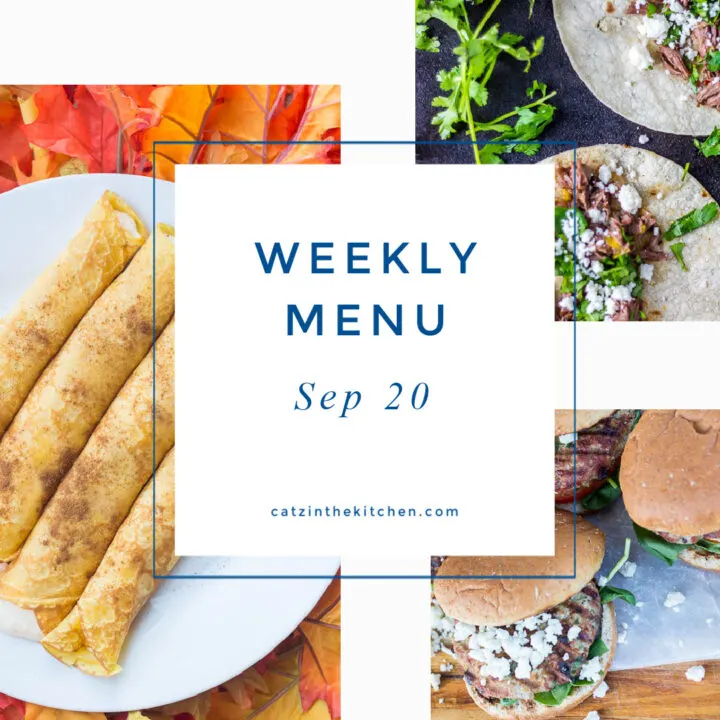 We're back from a week of vacation in our favorite place on earth, Sunriver. We spent time reading, playing games (a lot of Chess and a lot of One Night Ultimate Werewolf), riding our bikes, drinking coffee, eating, and spending time by the pool. I think that is the most unexpected part of recent trips for us – how much we as a family have come to love laying by the pool. I mean it helps when the place you're staying has a restaurant onsite and you can order snacks, keeping the kids happy all day. I had no idea that Ruby was such a fish! She loved the water.
We'll have a chance to dash across the Cascade mountain range to Central Oregon one more time and visit with family for a couple of days before really settling into our autumn routines (though Josh has to work this time), but I still wanted to be sure we got out a full slate of menu ideas, including breakfast and dessert!
Here's what's on the menu this week:
I'm keeping the weekly post short and sweet this week, so here's my Fall Food board on Pinterest for you to check out! I hope you all have a great week!