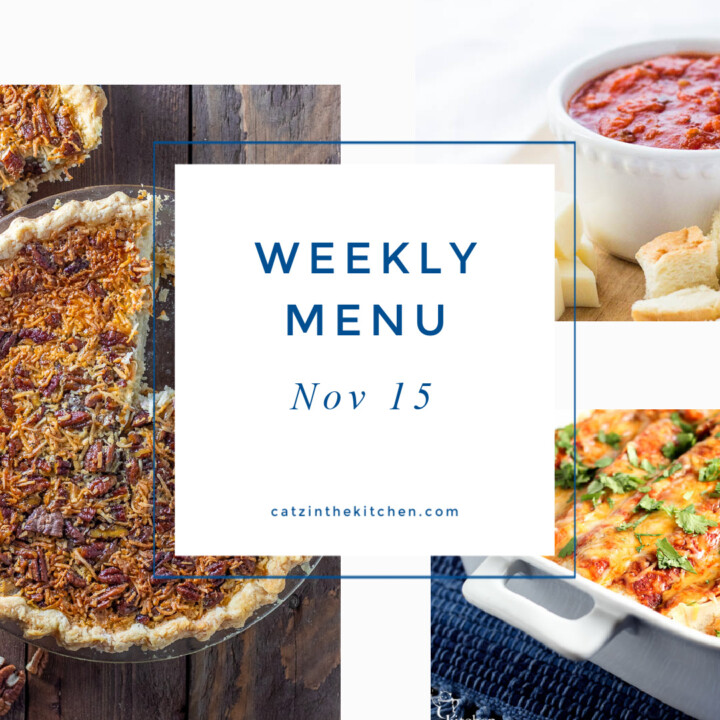 Oh my gosh, it's the week before Thanksgiving – WHAT? Wasn't it just Halloween?! I hope you all had a nice weekend. Ours was a little busier then we would have liked, but it was all good stuff! But currently, the weather is a bit blustery and my backyard is filled with leaves and they are still falling. We have two trees that still seem to be shedding their golden and crimson colors. When the last leaf drops we will officially be into the rather drab season of (almost) winter. Winter in our area is typically grey, cold, and wet. But when we get that occasional hit of snow, it looks magical. However…I'm not ready for that to happen. I still want to slow down and linger and resist the urge to surge back into the warmer seasons.
Although, I miss that warm sunshine a lot!
This week, I'm working on trying to update a few more recipes on the blog, while still getting recipes ready for Thanksgiving, Christmas, and New Years. I missed a ton of time with broken wrists so it has been a lot of me playing catch up wherever I can. I think I have one more Thanksgiving recipe I'm hoping to make and share before the big day…and then it's all Christmas with a few New Year's recipes.
Here's what is on the menu this week:
I'm going to share Thanksgiving and Leftover recipes this week so you can be as prepared as possible in the days ahead. Thanksgiving can be a lot of hoopla (work) for a few hours of eats, and I really believe in making the holiday delicious and simple so you all have time to enjoy it. Oftentimes the cook or host never gets to sit down until they actually eat dinner Thanksgiving night…and then there is cleanup involved. Let's make Thanksgiving more about the time shared and less about perfection, shall we?
Have a great week everyone!