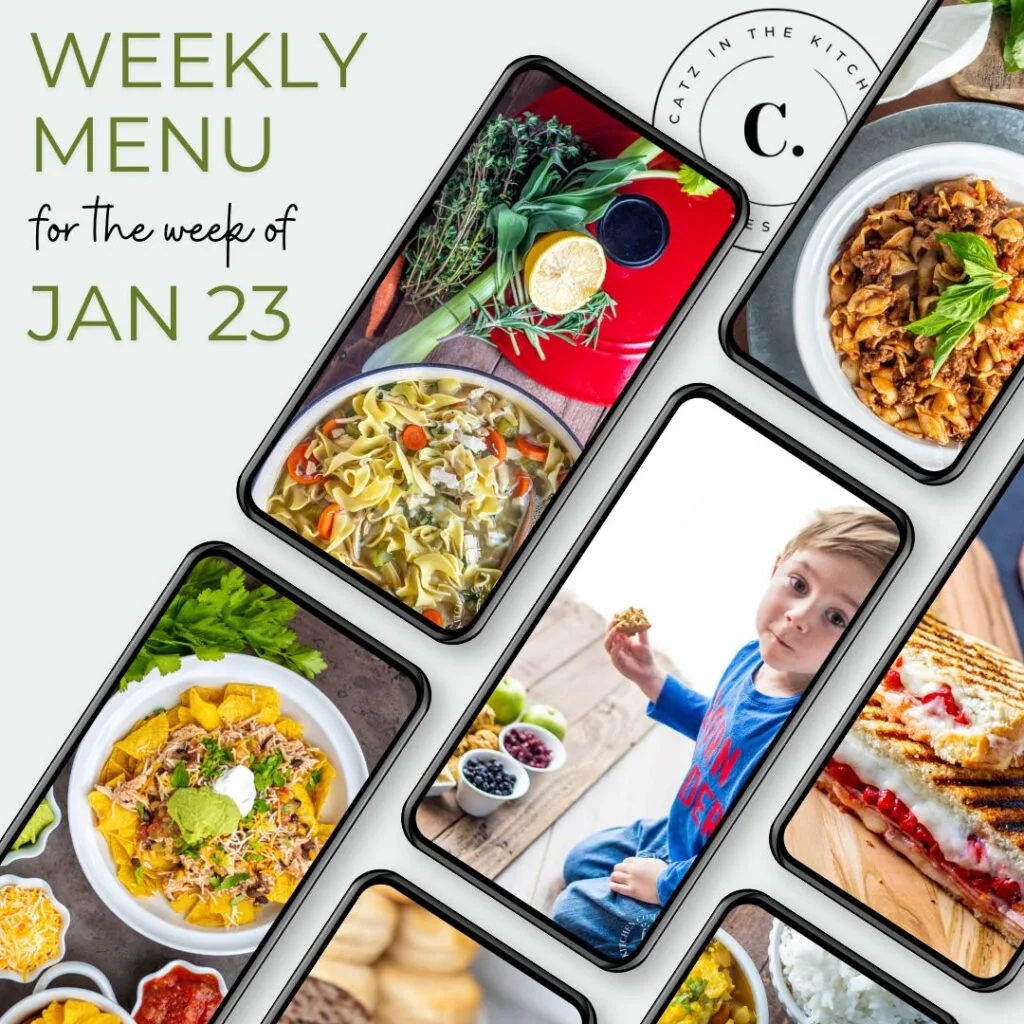 I hope you all had a nice weekend. We're headed out of town this coming weekend to celebrate a wedding – I'm a little excited because I'm going to get to visit Leavenworth, WA on the way back, which has been on my bucket list of places to visit for years. I'll be sharing pictures next week online, I'm sure, as well as on our newsletter!
That's right, you're hearing it here first! We're going to do a monthly newsletter, sending it only to email subscribers. We'll be sharing kind of an update of the things our family is enjoying and doing, recommendations and reviews, books we're reading, that sort of thing. Stay tuned for that at the end of the month. And subscribe to our email list, if you don't already!
Here's this week's menu! I think this week has a nice variety of options for you to choose from and none of them call for expensive ingredients – although, let's be real: All grocery items are expensive right now. Don't even talk to me about the price of eggs.
In case you're looking for some other ideas for some other meal options casseroles are always a popular choice because they can be reheated and made into leftovers so easily. I hope you all have a great week!!! :)