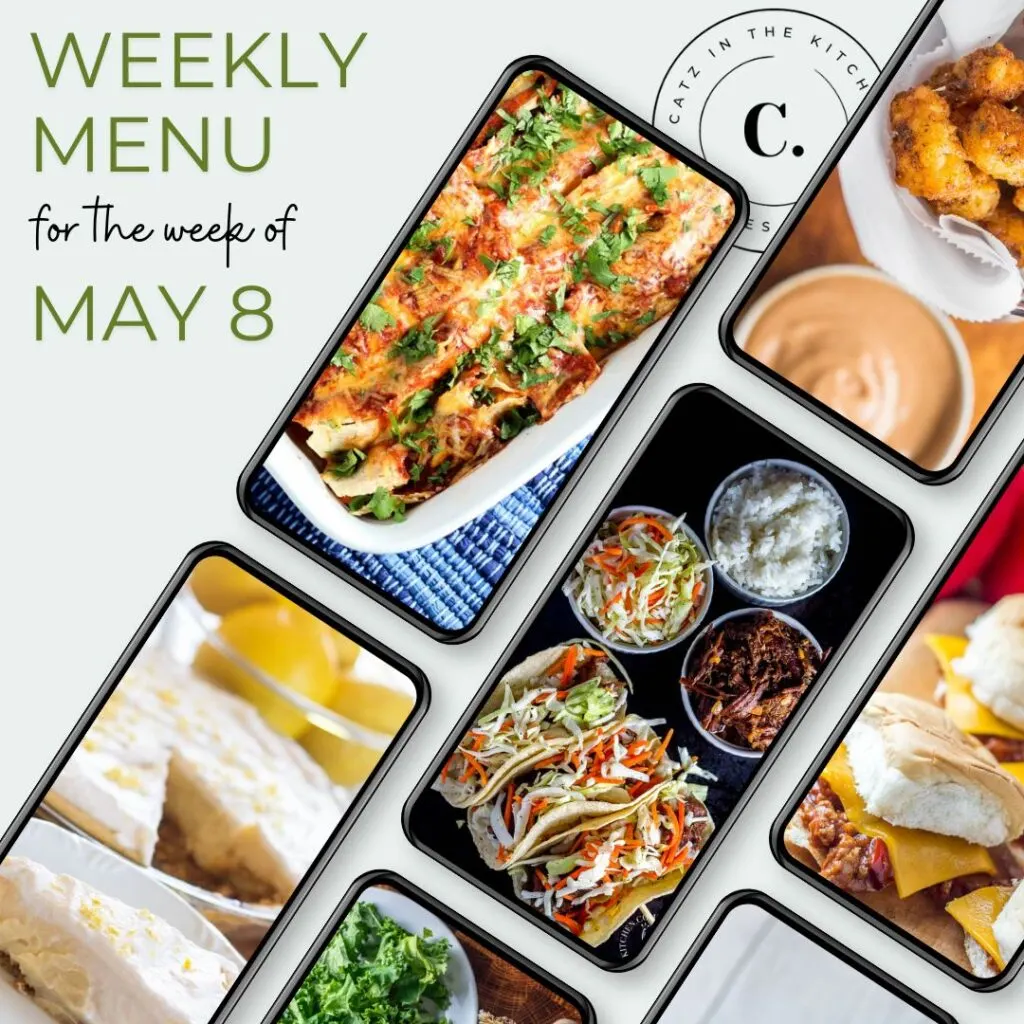 Whew! What a weekend! We drove to the coast on Friday for Grace's graduation from Ecola Bible College (she's also home now, yay!). Then Josh turned around and drove back to the coast for his brother's bachelor party; meanwhile we had a "tea party" themed potluck at church where Eden made the cutest sandwiches – look for the picture in my IG stories. But the kids and I just rested when we could on the weekend. Didn't do a lot of chores. Went to bed early. Actually, it was kind of perfect in that respect, and just what we needed, I think!
We have another busy week ahead of us and from what I'm hearing from you all, we're not the only ones who are running here and there and doing all of the things! Just the way May goes, I guess!
Let me ask you this…is there one night where you can tell your whole family to not make plans except for the plan to be with each other around the dinner table?
Here's the menu this week:
Since a lot of you are running a million miles a minute, how about I share some recipes from my slow cooker/Instant Pot board?? While I'm a fan of the slow cooker (I love to drop something in it in the morning and be done with it), I know that a lot of you adore your Instant Pots. On this board, you will find recipes for both.
Have a great week, guys!