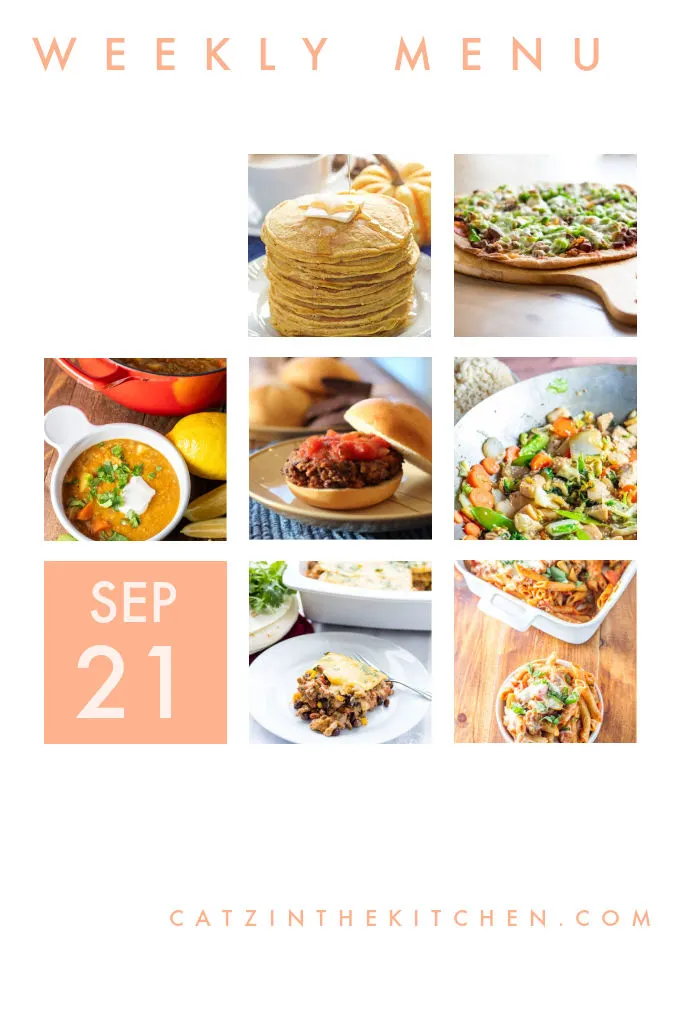 Hey, guys! It's been a few weeks since we've sent out a weekly menu. If you follow me on Facebook or Instagram you probably know that we went to California over Labor Day weekend and then directly upon returning home, we had to evacuate our house for six days due to wildfires in our area, threatening our home and many, many others. It was a very scary time. I mean I was so stressed out and scared…but at the same time I felt like that whatever happened, whether our house was taken out or saved (our house is fine and so is our town thanks for so many firefighters and volunteers!), I felt peace.
It's hard to explain the way it feels, but suffice to say our gracious Heavenly Father provided for us in abundance and granted me a peace about our house. I did have a bit of FOMO when it came to not thinking about grabbing any personal mementos, but Josh was great about setting my perspective in the right area – everything I really cared about and couldn't replace was there in the truck with me (Eden, Christian, and Ruby – Grace was safe at work!).
I've been careful to record God's blessings for us during these past couple of weeks in my growth book (a project my friend Bree runs) so I'll always be able to look back and recall when the time comes that I (no doubt) doubt again. But that is the beauty of recording His blessings and mercies – they become fresh and new and give me more faith in Him and His power.
That said, it doesn't minimize how wild the last two weeks have been, and after being home for a few days, we headed out on our annual fall family vacation – I think we all need the rest, which is exactly what this vacation is for!
Now, onto this week's menu. Vacation menus are flexible, of course, but I wanted to share a menu with you in case you needed some dinner ideas for the week.
Since the first day of fall lands on Tuesday, September 22, I thought I'd share my Fall Foods board on Pinterest. It's not organized in any particular way, but it does boast a ton of dinners, breakfasts, snacks, and desserts that may interest you as we begin a brand new season.
I hope you all have a great week and we plan to be back sharing posts with you again!