There you have it. We're officially in October, and I haven't even decorated for fall yet. While I know we're well into the fall season now, the weather has still been blissfully warm and while the trees are turning their glorious colors, it just doesn't seem like fall much to me.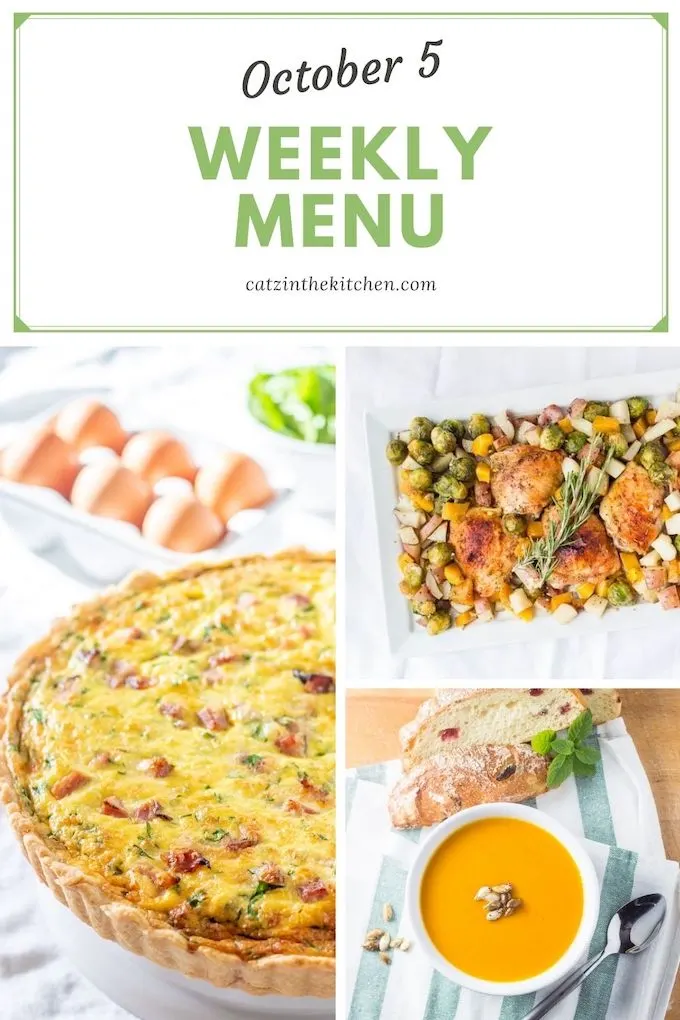 Over the weekend, Josh made these pumpkin waffles and they were so good! The kids were thrilled! Okay, I was thrilled! Ha!
Josh and Christian have been busy over the last few days doing a room makeover for Christian. Ripping out and replacing the carpet with new flooring, painting the walls, adding beadboard wainscoting, and putting up crown molding. He may even get a new light fixture and blinds when we're done. But this is proving to be a great time to go through all of the toys and donate whatever he just doesn't need anymore!
This week at our house, I'm actually recipe testing two dinners and updating the photos to the black bean burgers which I shared on the weekly menu a few weeks ago. Since I just shared the burgers, I'll sub in a recipe for that and for the two recipes I'm testing. I'm pretty excited about them.
Here's what's on the menu this week:
I don't know about you, but I'm feeling all the fall foods and I can't remember if I've shared this Pinterest board with you yet, but I'll go ahead and share it anyways. It's got a bit of everything and it all looks so mouth-watering. My fave kind of recipes!
I hope you all have a great week!