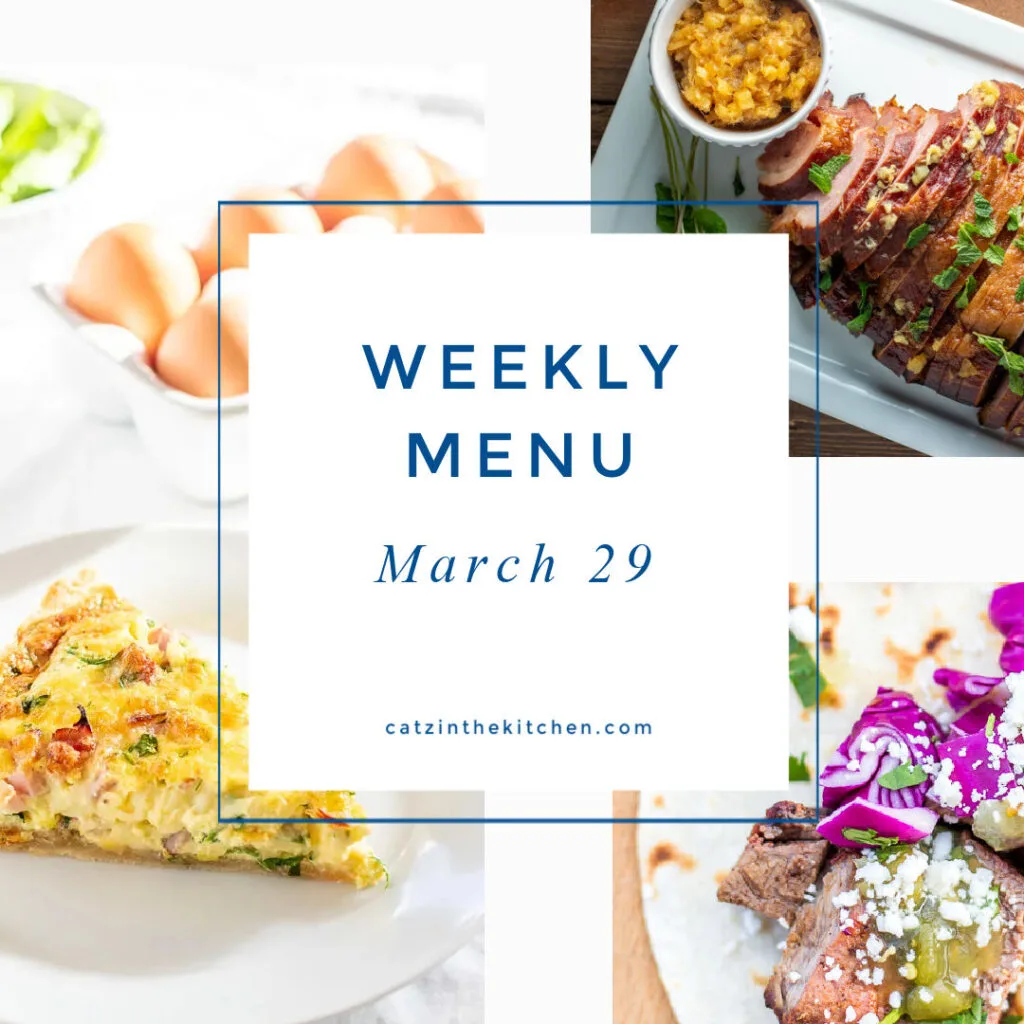 Well, hello, friends! We're back from our road trip and I am ready for some home cooking! We had so much fun and logged over 3000 miles driving around the country visiting places like Mt. Rushmore and Yellowstone, but I tell ya, I do miss cooking a bit. Josh and I are excited to share our road trip journey with you, so watch for that post in the next week or two.
It's hard to believe that this is the last week of March and that Easter is this Sunday. I'm just remembering back to last Easter when we were first in quarantine and unable to spend the holiday with family. In some ways it feels like we've progressed a lot since then, and in some ways not so much…
Let's talk about this week's menu. I'm actually keeping our dinner menu relatively easy this week since I'm just getting back into the swing of things, like school and sleep, lol! So I'm going to use this week to get my bearings and then next week it's back to business as usual with recipe testing and such.
Here's what we're cooking this week:
Since I haven't shared any Easter recipes with you yet, I'm going to link to my Easter Pinterest board so you can get some ideas from that and I'll include a few Easter ideas in the menu for this week, too.
I'm happy to be back with you all and if you've got questions about our trip, leave them in the comments so we can be sure to answer them in the blog post.