Happy week leading up to the 4th of July, friends! Okay, can I just talk about our Sunday here in the PNW for a moment? Saturday was 106, it's supposed to be 115 here today, and for Oregon, guys, that's like…400 degrees. My family in Las Vegas would say that's a fairly normal summer day, but it just doesn't usually get that hot here. Portland broke it's all time heat record of 107 yesterday, which was from 1965! Is the rest of summer going to look like this I wonder??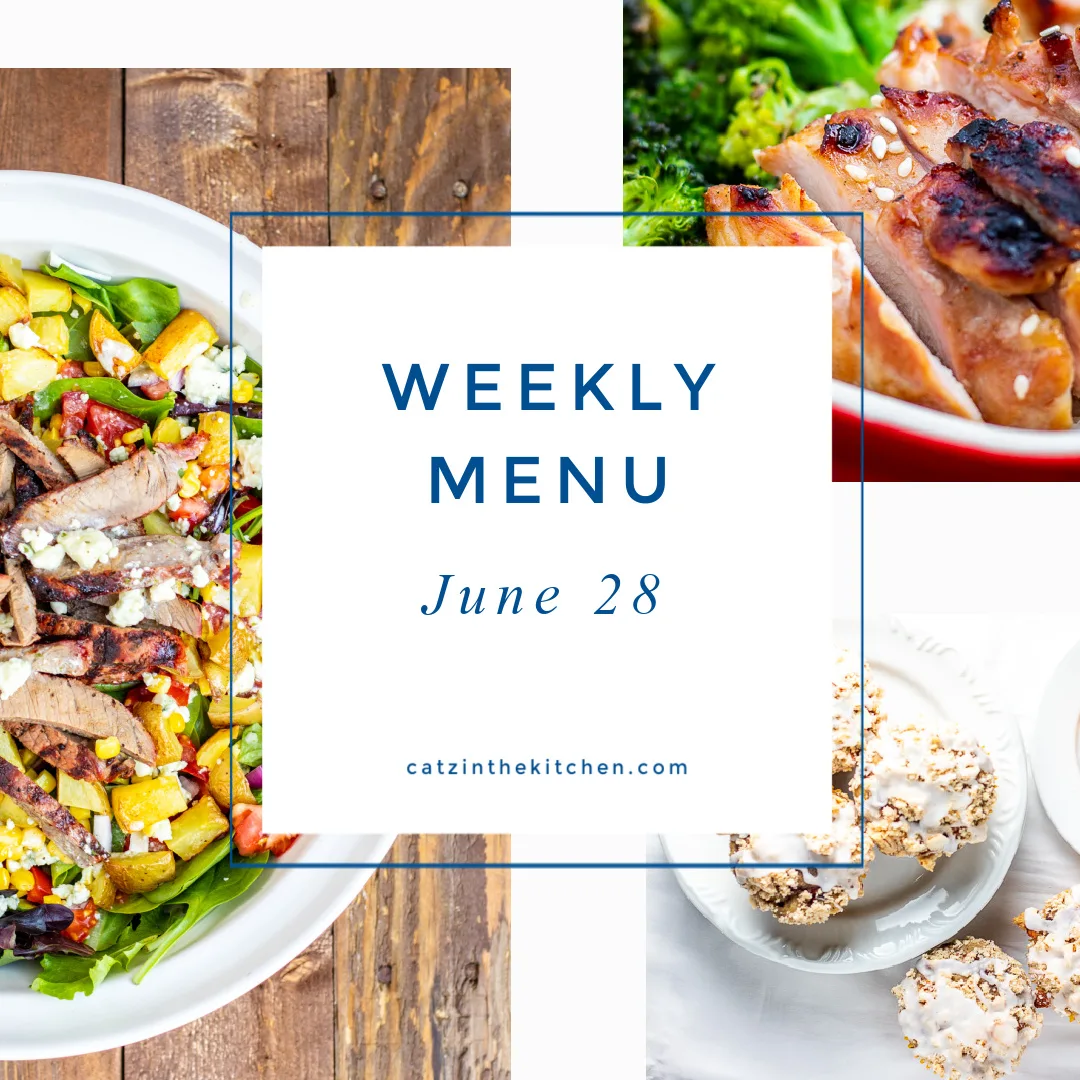 I'm busy working on putting together more fun summer recipes for you guys – I cannot wait, but until then, you can always take a look at our Grilling Archives for other recipes that are perfect for this season and great for grilling. I'm going to be pulling together a recipe roundup post of our favorite summer recipes soon, so be on the look out for that, too.
Here's what's for dinner this week:
Since the 4th is Sunday, I'm just going to share that Pinterest board with you all. It has burger recipes, patriotic meals and desserts, sides, snacks, and drinks. Make sure you check it out before you build your 4th of July menu.
Have a great week friends!