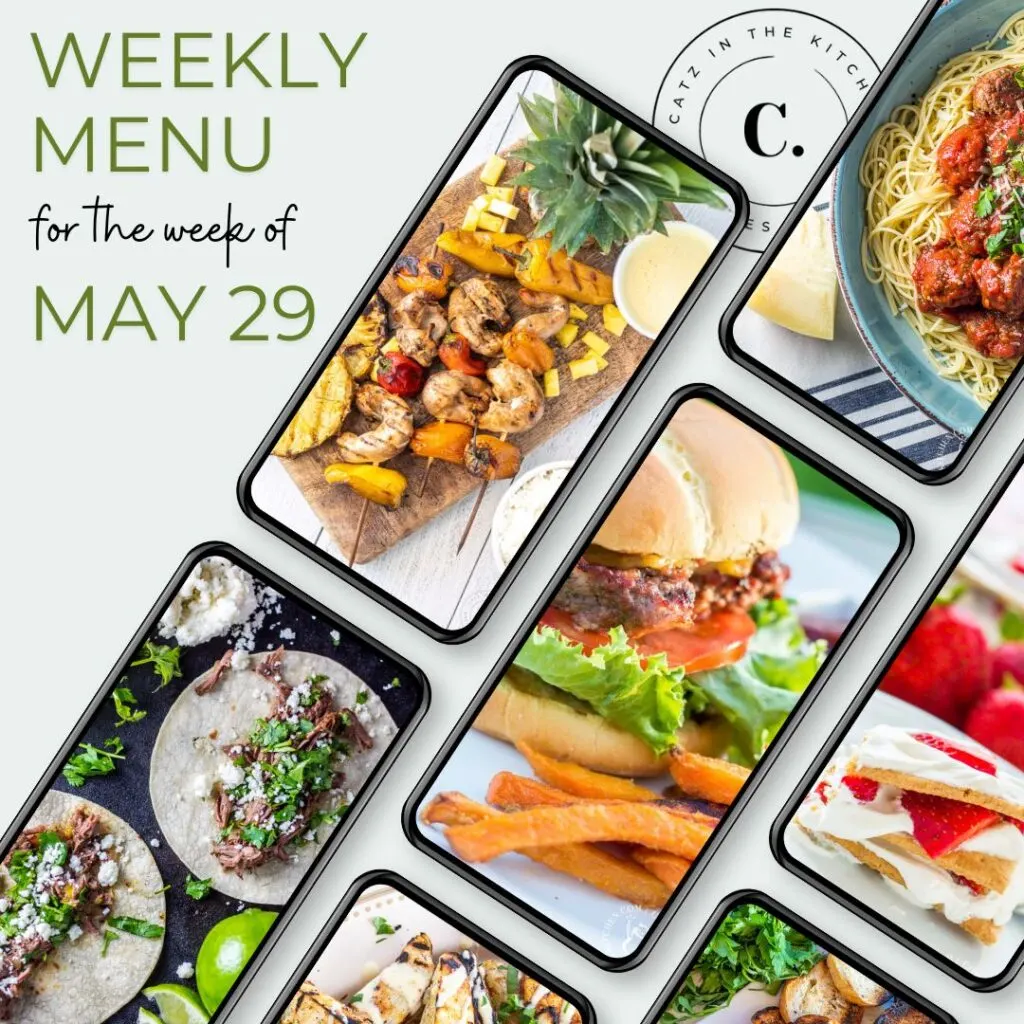 Last week of May and it's grilling season kick off – let's gooooo! I've got a few recipes over the next few weeks that are very bbq friendly that I'm going to be testing out, like baked beans and cornbread muffins! Super excited about working on those recipes.
In weird-for-Oregon fashion, we've had an unusually dry and warm month – this never happens, so I'm hoping you are also having a nice jumpstart to summer.
Here's what's on the menu this week:
In case you need some ideas for this Memorial Day week (sadly, this email will likely reach you too late for the date itself) or if you're just getting ready to wipe the dust off your grill, I'm sharing my grilling Pinterest board my Holiday bbq recipe board. I hope you had a wonderful Memorial Day with family and friends, and that you took time to reflect and appreciate those who sacrificed for the freedoms we enjoy.
Have a great week everyone!