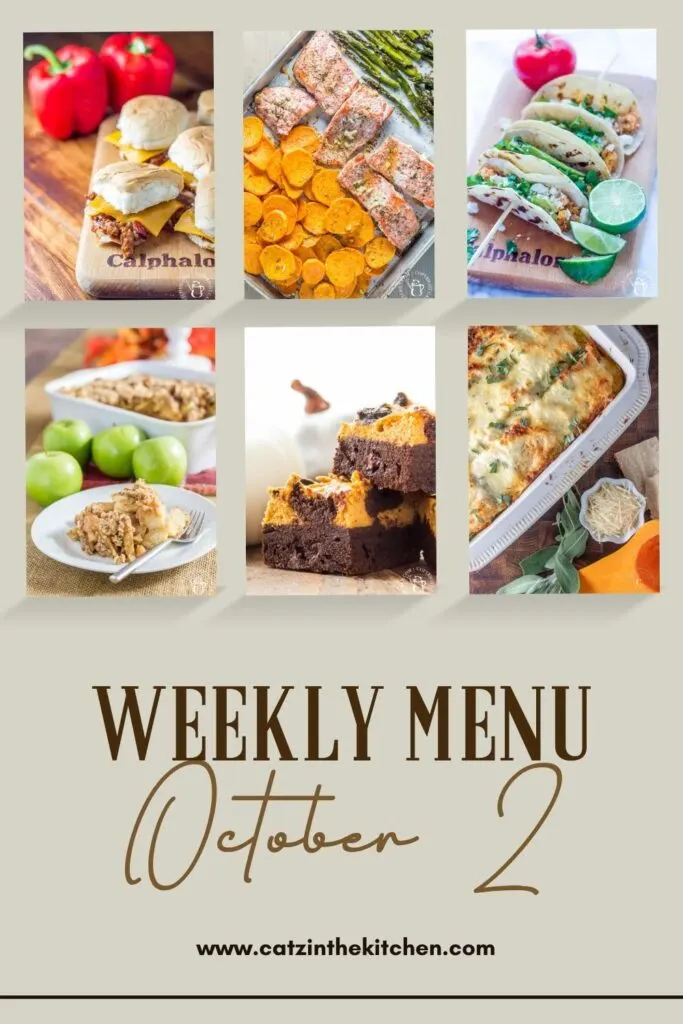 Happy first week of fall! Our first day of fall (yesterday) was so beautiful and surprisingly warm compared to all the rain we had last week. It was sunny and around 60 degrees. Kind of a perfect fall day! Next week we're headed to a pumpkin patch, and I'm really hoping to also go apple picking. I've never done it before, so that could be really fun!
We had some comfort meals last week, but since the weather is looking nicer for this week, I'm throwing on some dinner favorites that are easy (truly, like quick meals), but also really satisfying to eat.
Here's what I'm cooking this week:
If your last few weeks have been looking anything like mine (busy!), then a dinner in the crockpot might just be the thing you're wanting to make. However, not everyone loves to use the crockpot, or if you prefer, the slow cooker. So if you're such a person and you prefer the Instant Pot, then you will find this Pinterest board very helpful! I save a ton of Slow Cooker and Instant Pot meals to it because I know people oftentimes like one more than the other. I'm a slow cooker girl, myself! 😆
I hope this weekly menu is helpful to you, and each week you are able to try one or two meals or make a list of meals you want to make!
Have a great week everyone!