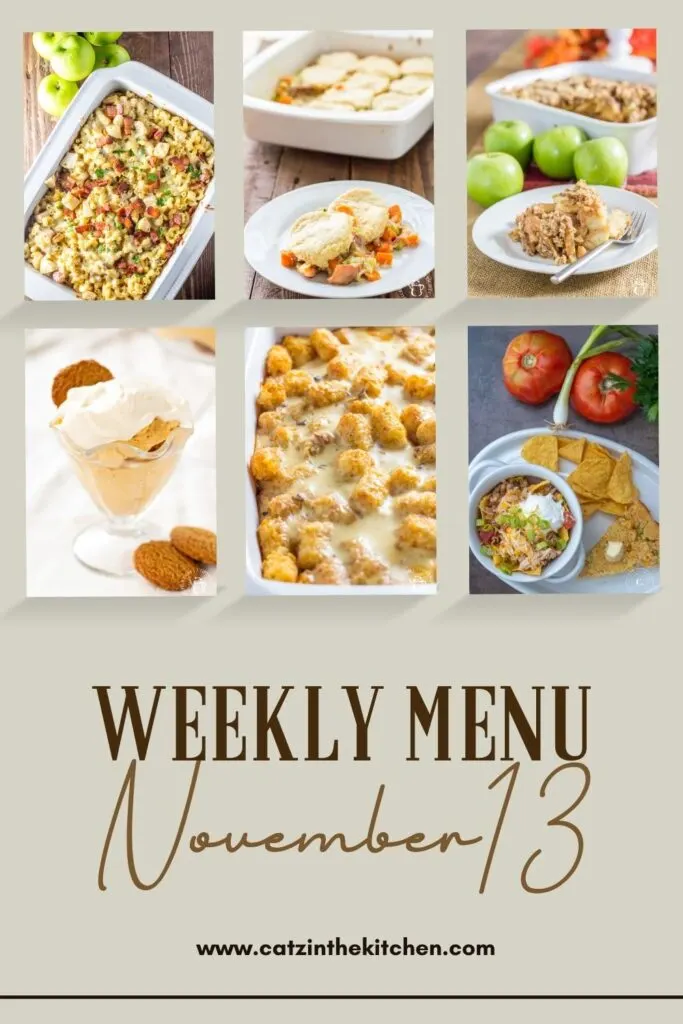 Happy mid-month of November…less than two weeks until Thanksgiving. What? How?! Are you getting prepared for it? Not I! Haha! We're hosting this year and I haven't thought about the menu at all, except that I think I am going to make this tart from Sally's Baking Addiction. Grace has a friend who will be staying with us for Thanksgiving (who is gluten-free) and this tart looks perfect!
I've got lots of family favorites this week on the menu. The kids are all about comfort food since the weather changed. What's your favorite comfort food? I naturally always gravitate towards tacos or pasta, like fettuccine Alfredo.
Here's what's cooking this week!
Looking for more Thanksgiving recipes? I've got a ton squirreled away for you on my Thanksgiving Pinterest board. Definitely make sure you check it out. Have a great week, guys!