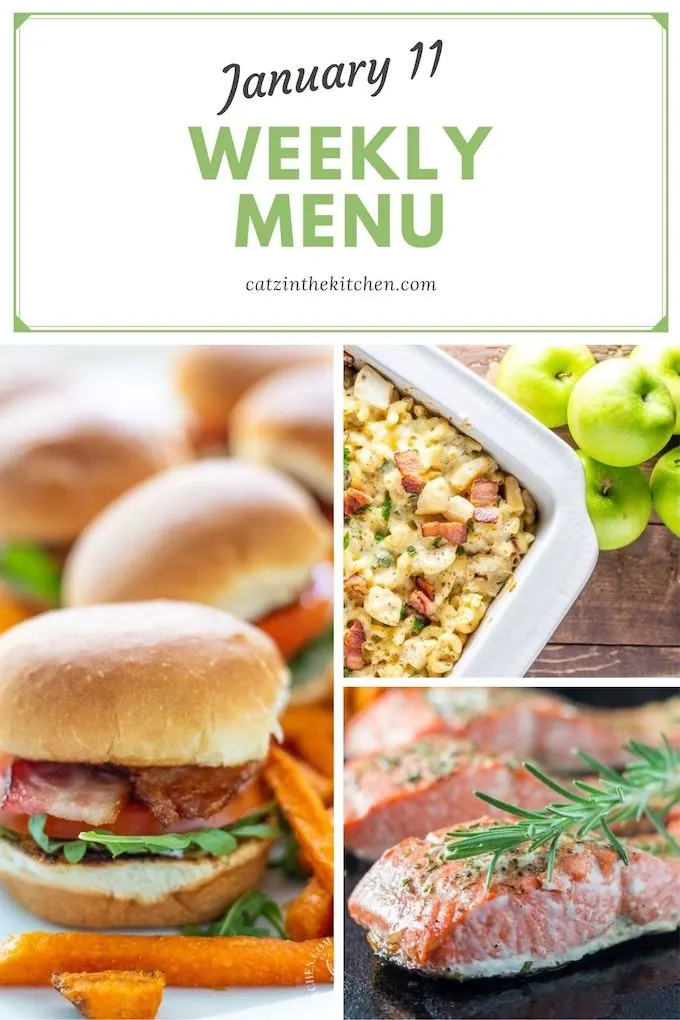 Hey, friends, so…how is the beginning of January treating you so far? I hope you all had a great weekend – at the moment, I'm writing this post on Friday, so I still don't know what the weekend holds for us, but I know we'll celebrate Josh's birthday and I'll have made a feast of some kind for him!
In cased you missed it, I shared some thoughts over at Club31women.com last week. I called it "Couch to Table 2021" (a play on "Couch to 5K"). The post is about our family transitioning back to the dinner table after eating at the couch for quite a bit of the year. I also share a recipe for Garlic Spaghetti, which can be found on my blog, too.
Onto this week's menu – this week, Grace and I are going to make dinner together and the kids have requested tater tot casserole and taquitos, so you will find those dinners on the menu, too.
Here's what we're cooking:
Maybe it is just me, but with school getting back into our routine and some of our activities picking up again, I want easy. You, too? You're in luck! Check out my Slow-Cooker Pinterest board – tons of ideas from breakfast, lunch, dinner, and desserts. There is something for everyone there.
I hope you all have a great week!