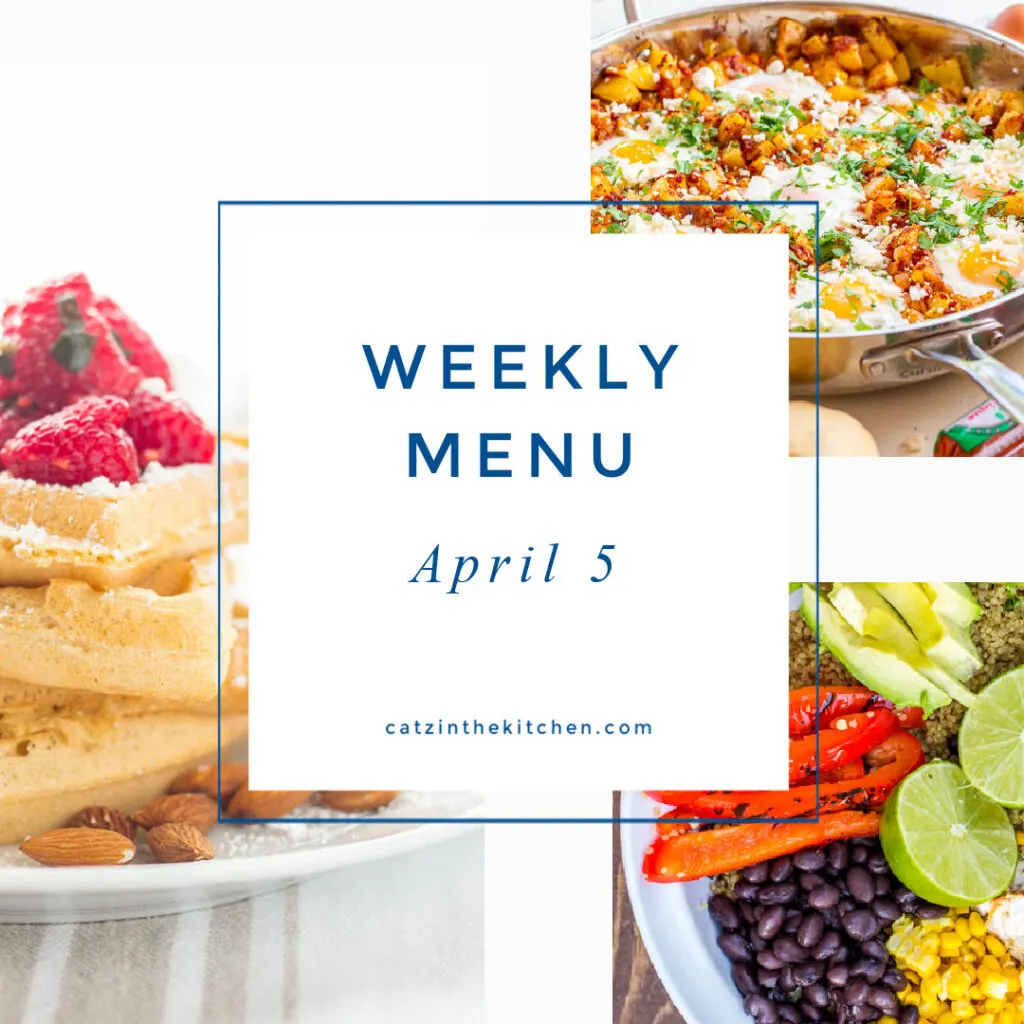 Hi friends! How was everyone's Easter? Ours was great because the PNW did us a kindness and we didn't get any rain at all! I mean, it wasn't warm, but it wasn't raining. The sun even came out for a bit which was so nice. For dessert, I made my carrot cake, which I love! I will say that Josh attempted to make hard boiled eggs in the instant pot.
He failed. Completely. Haha! Also, sad.
I'm back to recipe testing over here this week, which I'm super excited about – I've got three meals I want to test out (at least)! YAY!
I hope that wherever you all are at that it is feeling more and more like spring for ya. I think we only have one day with rain scheduled in our forecast and it feels amazing! I've missed the sun greatly!
Onto this week's menu – here's what's cooking:
For more recipe ideas this week, I thought I would share my Pantry Recipes board with you. I love these kinds of recipes because they really help you pull a meal together in a pinch!
I hope you all have a great week and I've got a new recipe coming your way in a few days. A great idea on how to use up some leftover Easter ham!