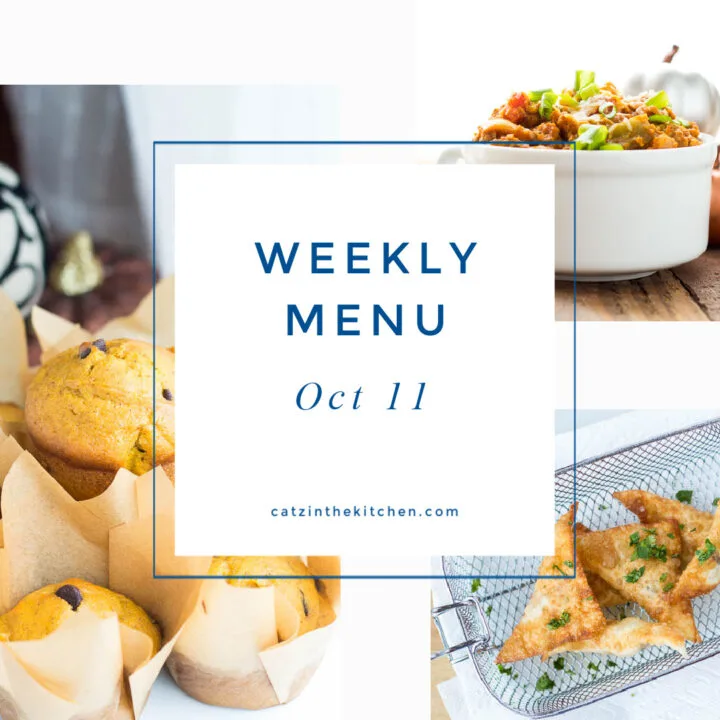 It's Monday afternoon and I'm currently still sick. Blah. Last week, the kids got sick, and then Josh, Grace, and I got sick. Everyone is feeling better except for Josh and I! The weekly menu is late, I know. I actually wrote last week's menu but due to various appointments and things going on it just never happened. Which I think is just as well since we all got sick anyway. As it is now, my cold is all in my sinuses, and my head just has a hard time concentrating, but better late than never…and it is a holiday for our family, so since we all have the day off, it just made sense for all of us to sleep in and rest today.
I did try to use my time last week wisely, even though we were all coming down with this yucky cold. I've been busy recipe testing and cooking new things and that has been such a treat. I really struggle with trying to make the time to do those things, but since the kids were under the weather, baking and trying new things out just seemed like the right way to go. I'm eager to share some of those recipes with you in the near future!
But for right now, I do have a menu that's ready to go, so let's check that out…
Last week, we had rain and it got cold. Even our weekend while dry and sunny and reaching the 70's at one point, felt chilly. So, I'm feeling fall. Also, it is officially like mid-October now so I think it is safe to share all of the fall recipes, especially since I just gave myself permission to decorate my house. I've got a whole fall and halloween Pinterest board that features around 600 recipes to look through, so make sure you check that out.
I hope you all have a great week and I'm praying we all begin feeling better so we can also get back to work and get back to living our lives without sniffling all over the place!