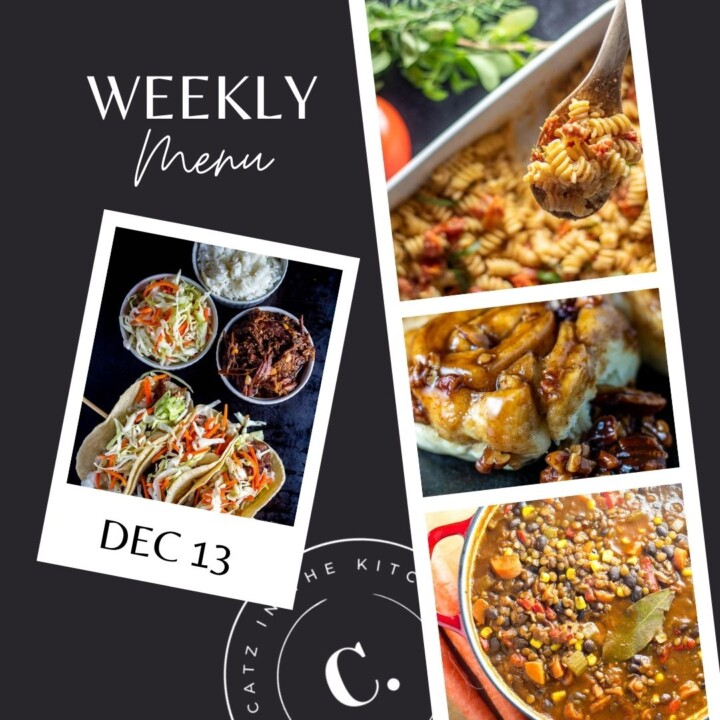 Happy "almost" Christmas week!!! This week we're celebrating Christian's birthday – he's going to be 9 years old and I don't think I can take it. I've loved sharing my birthday month with my son – I've dubbed him my birthday buddy. Only people who share a birthday as close to Christmas as us understand what a challenge having a Christmas birthday can really be. We're both within a week or so, and it's really nice to have a birthday friend to kind of commiserate with.
I think we're getting ready to do our annual Christmas baking next week, on the baking menu will of course be our Sugar Cookies, Thumbprints, Crinkle Cookies, Snickerdoodles, and possible fudge. I might even make some Peppermint Bark.
Speaking of recipes, Josh and I made this "Merry Mocktail" from Pinch of Yum over the weekend. We like to make drinks that the kids can also enjoy during the holiday season, and this one is definitely yummy! It has a beautiful flavor profile with cloves, rosemary, and pomegranate, and it is just delightful!
On to this week's menu! As we ease into the actual holiday week, my cooking gets simpler and slightly easier. I don't like to complicate anything when our schedules begin to pick up with holiday fun!
As always, I'm going to keep sharing the Christmas board on Pinterest that is just filled with really delicious recipes to spark your holiday cooking and baking!
I hope you all have a wonderful week and we've got some more holiday recipes coming your way! I can't wait to share them with you!