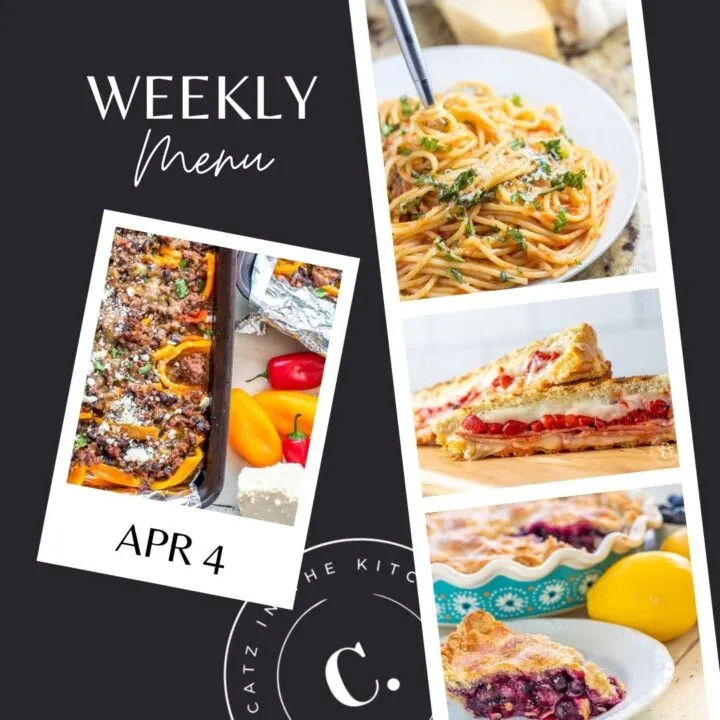 Is it just me or did March go by in a blink!? Here it is, April and Easter is already upon us. We're back from our spring break trip to Disney World/Florida and we had a really nice time. However, I did come back sick. Monday evening I felt something coming on…chalking it up to allergies, but nope. It's a baby cold. As soon as we got home from our trip I literally just hunkered down in bed and rested, drank all the fluids, and tried to get myself back on a normal schedule. I think resting in bed all weekend definitely helped with that – and I'm not one to stay in bed when I'm sick, but I really hate having a cold while I'm pregnant. I can't take any of my usual meds!
In other news, Josh is busy working on the girls room. Ruby will be moving into their room and Josh is building loft beds with desks and vanities (I think?) for the girls to try and give them as much space as possible. Between you and me, it is hard to rest with all the drilling and sawing. But, there really is no way around this.
I got the grocery shopping done on Wednesday. Technically, Josh picked up the groceries and I had most of the grocery list built out before we went out of town so I just had to figure out meals and I am using a lot of ingredients that I had in the freezer for main meals. Spaghetti (because it is easy + I'm sick), salmon because it is good for me pregnant and sick, chicken because it is really good protein, etc.
Oh, and we made a new recipe out of Joanna Gaines' second cookbook this weekend for breakfast. Have you made her table-side porridge yet? So creamy and good. We paired it with smoothies and it made for the best weekend breakfast.
Okay, here's this week's menu!
Since Easter tends to be the holiday that sneaks up on me the most, I thought I would share my Easter Pinterest board with you. I spent a long time on my boards over the weekend (since I couldn't sleep) and pinned a ton of Easter recipe ideas for ya – so go check it out!
Have a great week everyone.