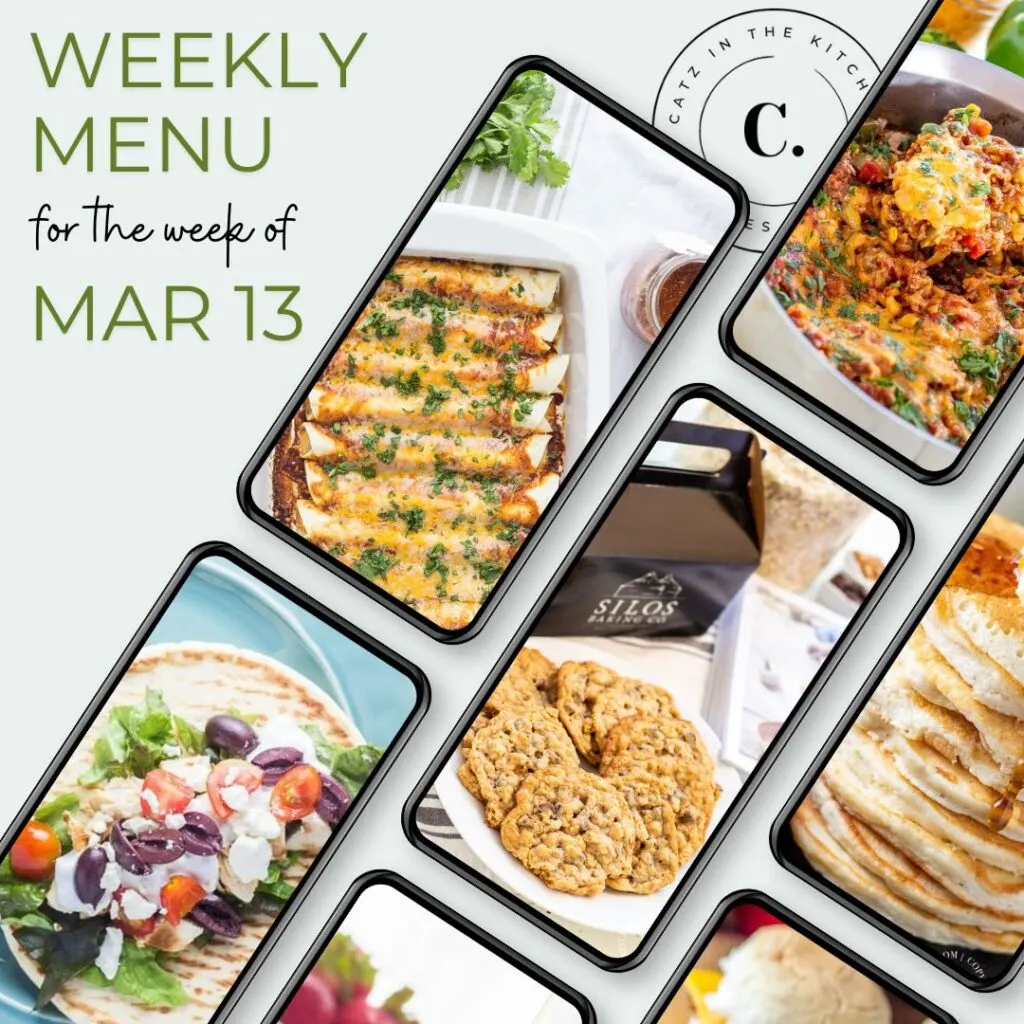 Happy March, friends! Grace got home from college a little over a week ago and we're so happy! We spent our weekend eating pizza, watching movies, going to church, and just hanging out (+ a few chores). Basically, I thought it was a really good weekend!
Could have been longer, though, am I right…or am I right?
I had some help from the kids picking recipes for the menu this week, so I hope you are able to find something that you'll add to your own menu.
Here's what is on the menu this week:
Did you remember that St. Patrick's Day is this week? Keep your eyes peeled for a new Irish recipe for ya this week. I love this holiday because the food is so good and fun and green is a great color. The pinching isn't so good, lol! Check out my St. Patrick's Day Pinterest board for some yummy ideas.
I hope you all have a great week!