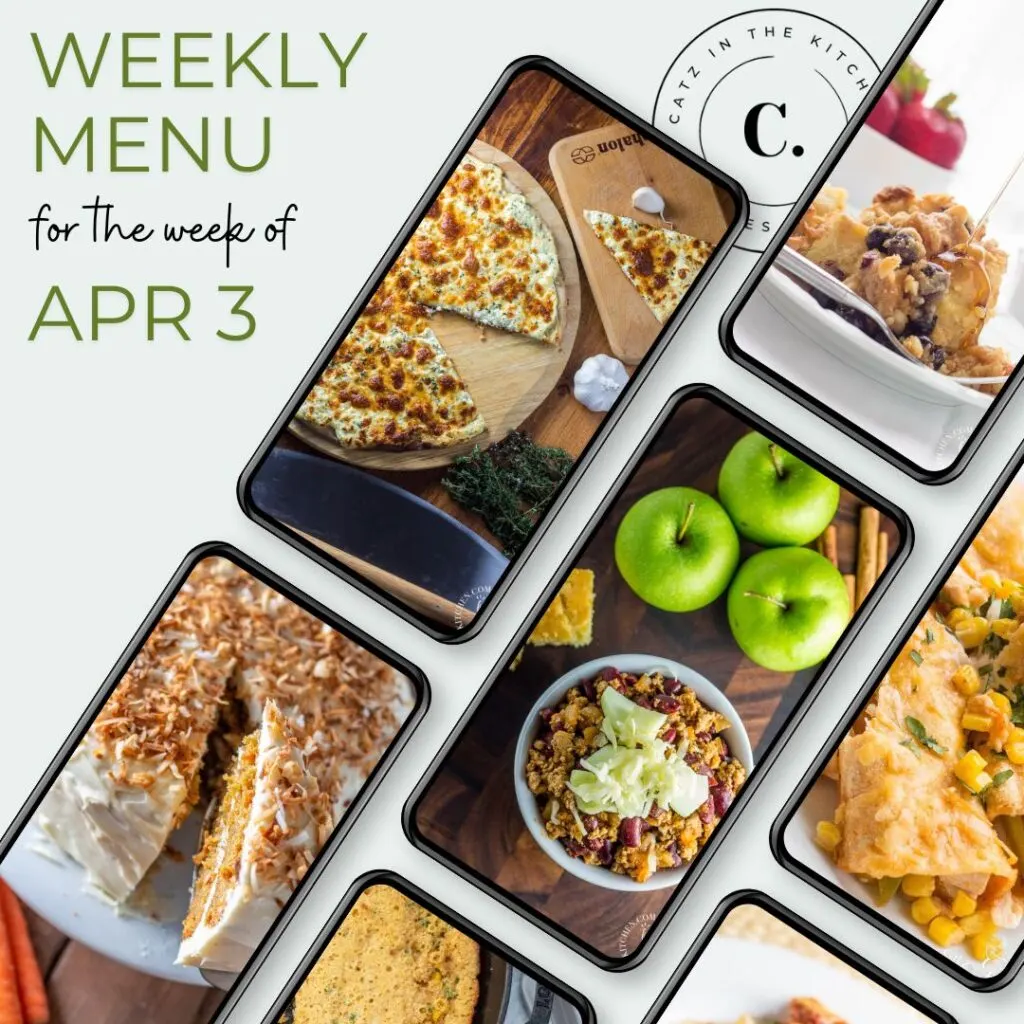 Now tell me, who did you fool on April Fool's Day? Prank or joke? I want to hear because I'm always so bad at these things! Speaking of April, we've hit the fourth month of the year and I'm really hoping and praying for a little less rain and a little more sun. Who's with me?!
Initially, I had another tough week planning the menu out, but then I found my groove – so much so that I have begun planning the following week's menu as well! Oftentimes this will happen to me. I hit a slump and then I get excited all over again and am bursting with ideas (until the next slump, of course).
Here's what's on the menu this week…
Next weekend is Easter – which makes me happy because Grace will be home for the holiday. I don't know if you plan your holiday menus in advance, but if you do, let me just share my Easter Pinterest board with you. So many ideas!!! Sides, Mains, Desserts, Breakfasts – okay, I'm hungry! Go click on it and you will see what I mean!
Have a great week everyone!