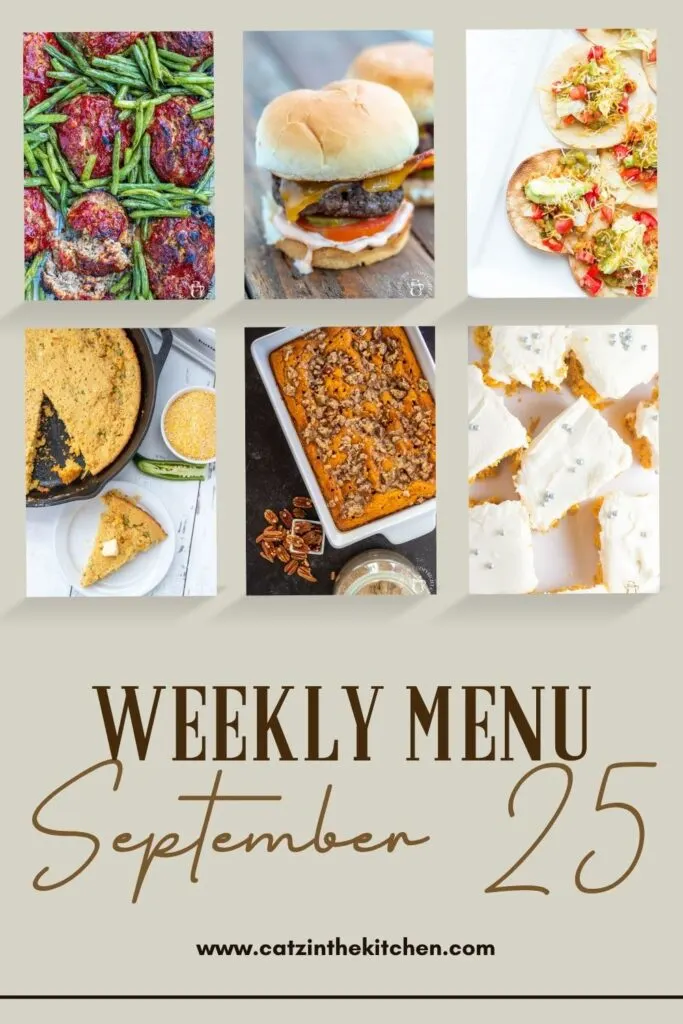 Oh, friends…I hope that you had an incredible weekend. I hope that the weather was not gloomy or rainy, but was one of those wonderful sunny fall weekends that allowed you to get outside. Our weather this coming week is looking suspiciously fall-like so my menu will reflect that. I'm not excited for the rain, but I am ready for some of my favorite comfort foods.
I've been polling my kids a lot lately, asking them for dinner ideas and they have been giving in abundance. This really helps me when I'm feeling that lack of motivation around what to cook. I just keep a running list to refer to, and it's been so helpful!
Here's what's on the menu this week in case you also need ideas!
I'm feeling very into soups and chilis this week. Probably due to the weather. So here is my Pinterest board for Chili, Soups, and Stews. Hopefully if your weather is like mine you can find something that sounds comforting and delightful for you.
I hope you all have a wonderful week. I have some very "fall" recipes to share with you later this week! ;)