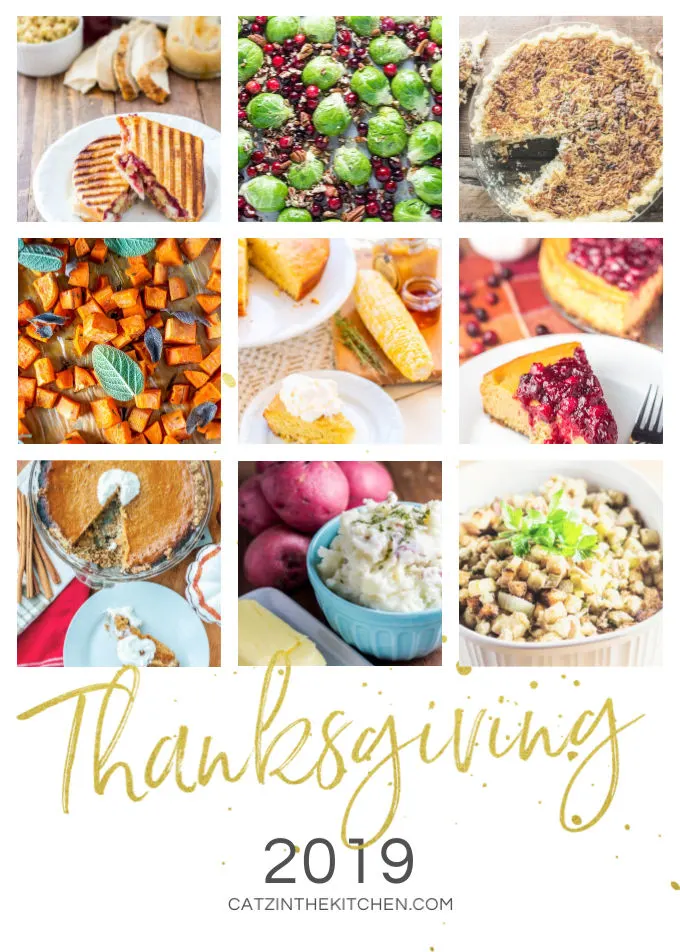 I'm going to do something a little bit different here. Instead of giving you dinner ideas for the week, I'm going to share some of my favorite Thanksgiving recipes on our blog.
I will say that if you are hosting Thanksgiving this year, keep the dinners simple – I'm hosting, whether we still have that temporary wall up or not, and I'm keeping my dinners really easy. I'm making a nacho one night, a simple pasta dish, and breakfast, just for starters.
I hope you all have a wonderful Thanksgiving. If you're in a position to, invite a neighbor or a friend to your home if they don't have anywhere to go. Another thought – keep the menu simple. Not everything has to be homemade and over the top. I was going to make two pies and then today when I was at Costco, I decided to grab a pumpkin pie from there. It was the right call, I think.
The point of Thanksgiving is not impressing people with an amazing tablescape and perfect homemade food. It's about being together and being reminded of what you're thankful for, and you guys, we have so much to be thankful for!!
Please try and remember that if you Black Friday shop, too…it's just a sale. Our kids don't need the most on-trend toys or trips or gaming systems. More time together actually is enough. But think about brain activities like books, chess, puzzles, family games, or activities you can do together – bowling or laser tag? I don't know – just trying to think that way!
Okay you guys! Have a great week, I'm going to share my Thanksgiving board in case you need some more ideas for sides, dinners, and desserts.
Happy Thanksgiving! And don't forget to scroll past the Thanksgiving recipes for great Thanksgiving leftover ideas!
A Few Thanksgiving Leftover Ideas!