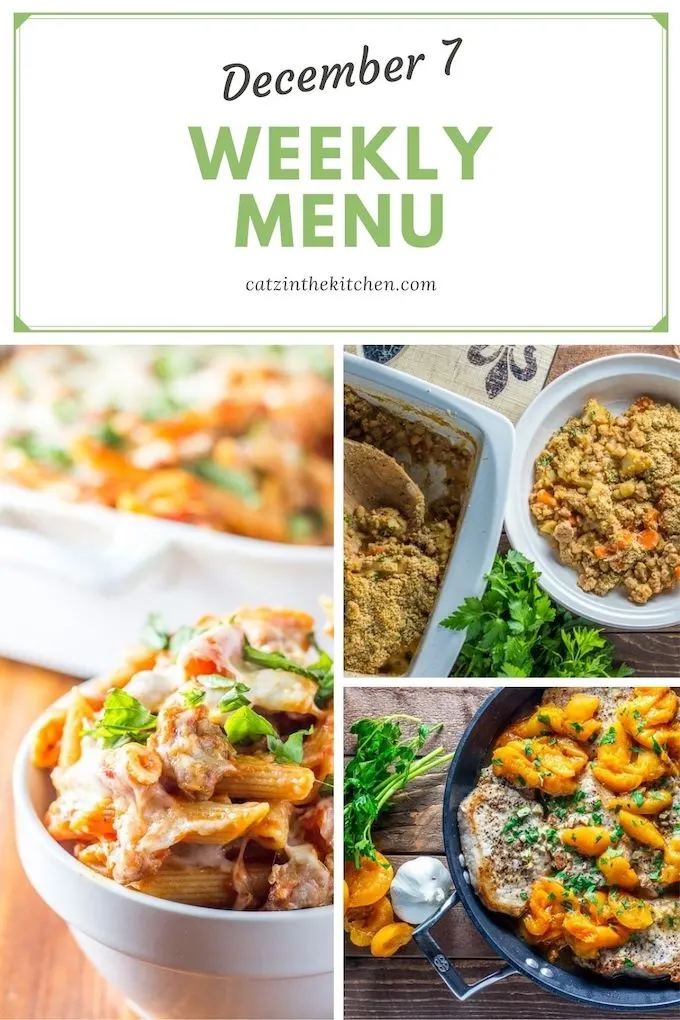 It's Sunday afternoon and I'm currently sitting on the couch, in front of the fire with a blanket with Grace and Eden and we're watching a movie…but NOT a Christmas movie. We're actually watching Legally Blonde! Just a little girl time while I work on this blog post and Grace bakes some Snickerdoodle Cookies to deliver to some of her friends.
Our weekend was a bit on the busy side, so sitting here and doing something simple like this feels relaxing. We still need to decorate the inside of the house for Christmas, but I think we're going to do that later tonight. I'm very excited! *claps hands* Also, dinner is in the crockpot, so I feel like I'm winning at my Sunday!
I hope you enjoy this week's menu. Some of my favorites are on the menu and it feels perfect for the weather because it has been so, so cold lately! I mean, it feels like it could snow, it's that kind of cold.
Onto this week's menu!
I don't know about you, but I'm all about cookie season right now, so how about checking out my Christmas cookie board on Pinterest! I mean, they all look so so good! YUM! If you want, check out this fun, silly video we took last year making Christmas cookies as a family.
I hope you all have a great week and have fun with your Christmas baking!