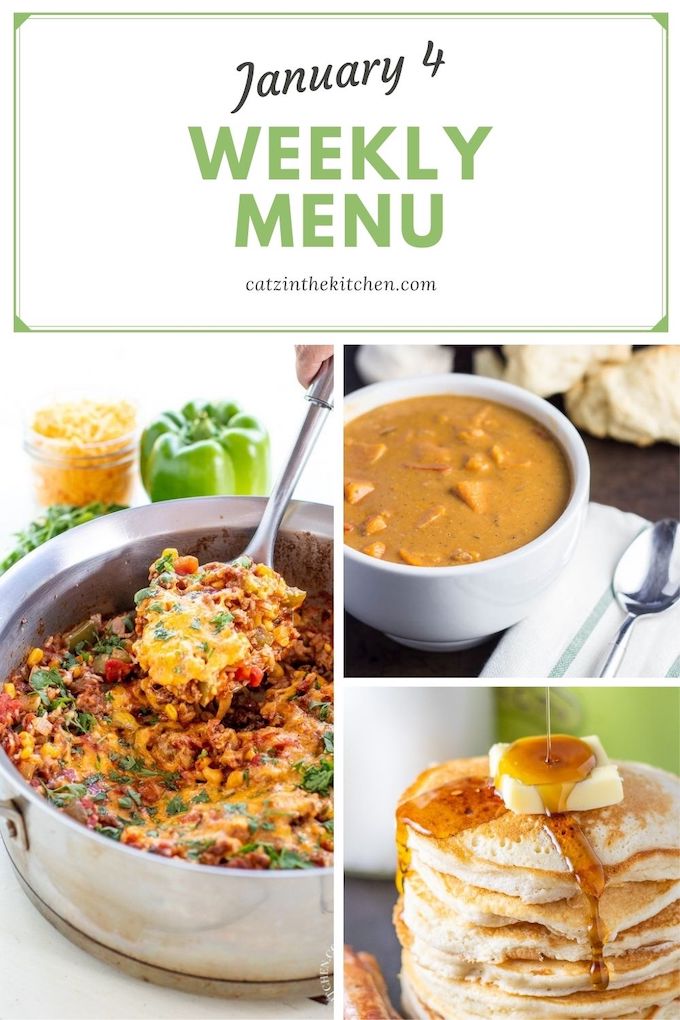 Happy 2021, friends! We made it through 2020 (YAY), so give yourselves a pat on the back! I took last week off (expect for this Top 10 post Josh put together), but I'm back and ready to share the first weekly menu of the new year – I hope you're ready!
Did any of you make resolutions for the year or pick out a word to help you keep perspective or keep goals in mind as you go forward? I'll be honest…I never do resolutions or pick words – but it is always fun hearing what you guys choose. People are so creative!
Josh's birthday is coming up, and he is still deciding what he wants for dinner, but I am adding a new category to our weekly menus – dessert! – and to kick off dessert for this week, it's going to be Josh's favorite – Texas Sheet Cake. I know for some, dessert might seem a little too soon, but the great thing about Texas Sheet Cake is that it's a pretty light cake all around. So eating a square or two isn't too bad…
Here's what we're eating this week!
I know for a lot of people, a brand new year means eating a bit healthier. I thought if you were looking for some ideas, check out my Healthier Dinners board on Pinterest. A lot of great options that don't skimp on flavor, but you can feel a bit better about eating. Remember, it is always about balance and what is actually sustainable for your lifestyle, so go for a walk and breathe in that fresh air and reach for an apple instead of chips maybe, but if someone offers you pie…I wouldn't say no!
Have a great week everyone!