Happy St. Patrick's Day week to all of you! I hope you have something festive planned for dinner. Feel free to look through our St. Patrick's Day archive to find something yummy to celebrate with. Or you can just make these outrageously yummy ultimate Guinness sliders Josh posted last week!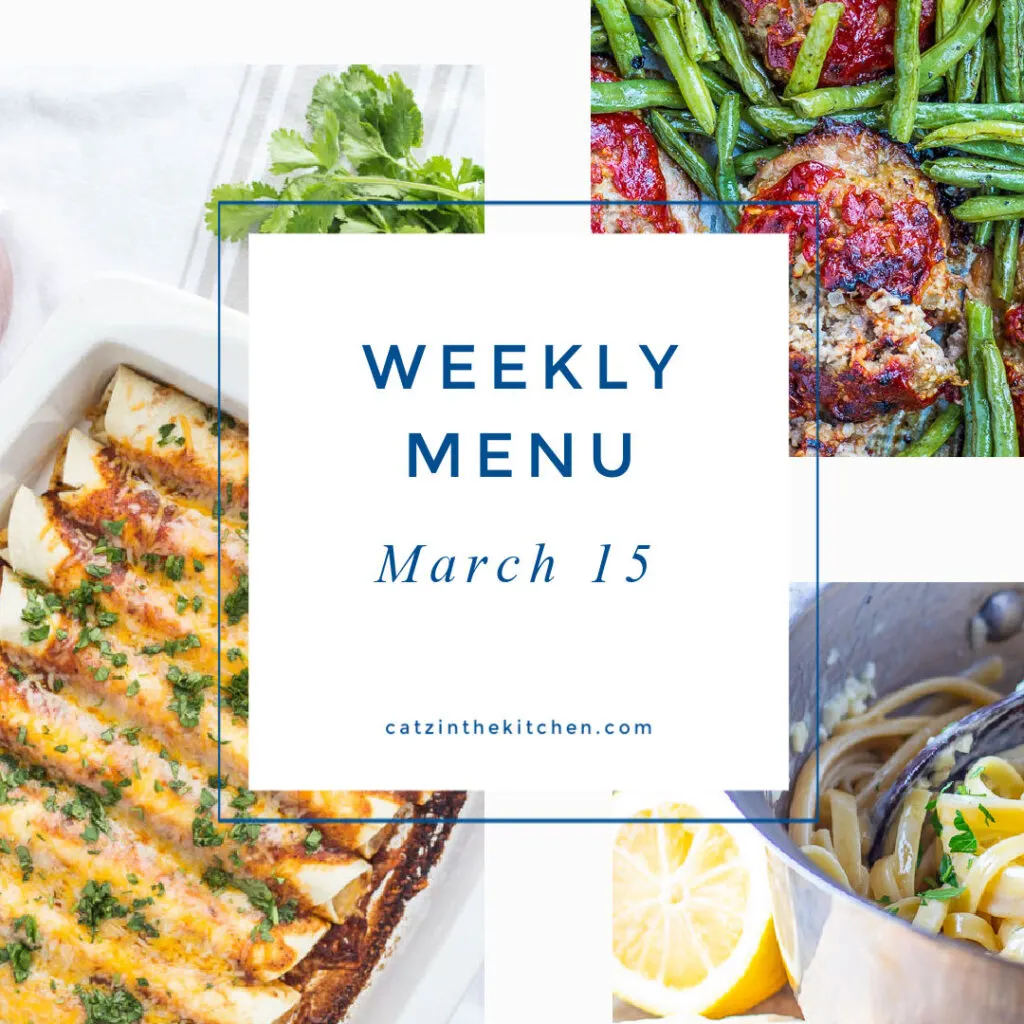 We're gearing up this week to head out on our road trip. Oh, you haven't heard? Well, we're going to go visit one of my friends in Michigan, visit Chicago, and then travel to South Dakota to (hopefully!) visit Mt. Rushmore before heading over to Yellowstone and Bozeman, seeing and doing whatever is open this early in the season! I plan on taking you along through social media (of course), so make sure you check out my IG profile to see where we're at and what we're doing (if you care about that sort of thing!).
I'm keeping the menu really easy this week for us since we'll be gone for a period of time, but I will include a more interesting menu for you guys this week since maybe you'll be home to actually cook!
Here's what's on the menu this week!
I'm going to share my St. Patrick's Day Pinterest board in case you're looking for more ideas. I hope you all have a great week and that it includes a ton of sun!