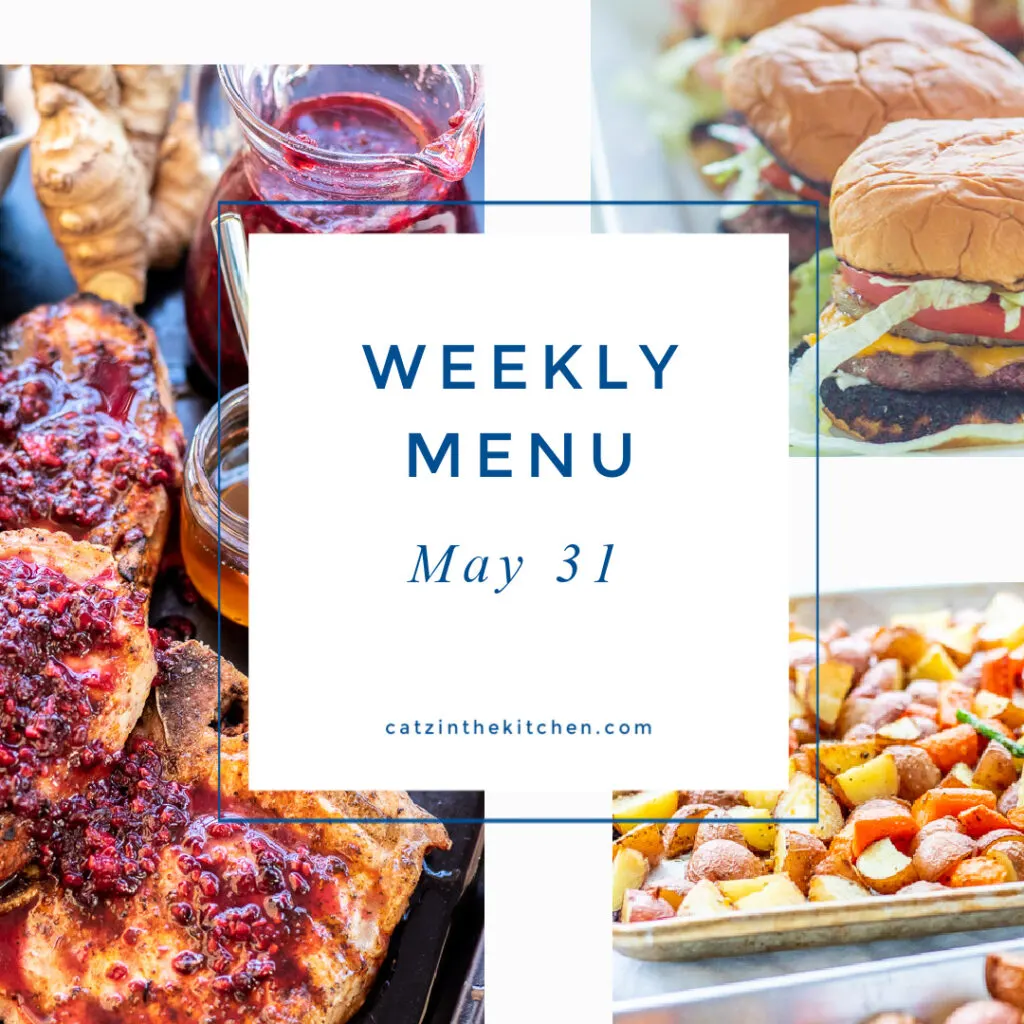 I hope you all had an enjoyable Memorial Day, friends! This is such an important day for our country, memorializing all of our fallen heroes. Both of my grandfathers served in past wars, as well as Josh's own grandfather who passed just two years ago. Though thankfully none of them had to offer the ultimate sacrifice on the battlefield, I'm so grateful for their legacy of service, and even more so for those who gave all for our freedom.
Memorial Day in my mind always marks the unofficial kickoff to the summer grilling season. We actually grilled ribs last night – Josh had them on the Traeger for about six hours yesterday afternoon, and they turned out pretty darn amazing.
Here's what's cooking for the rest of the week:
Since it is now officially grilling season, I'm going to share my grilling Pinterest board for you take a look at. There are so many good recipes there and the summer is your oyster for trying them all out!
Have a great week everyone!