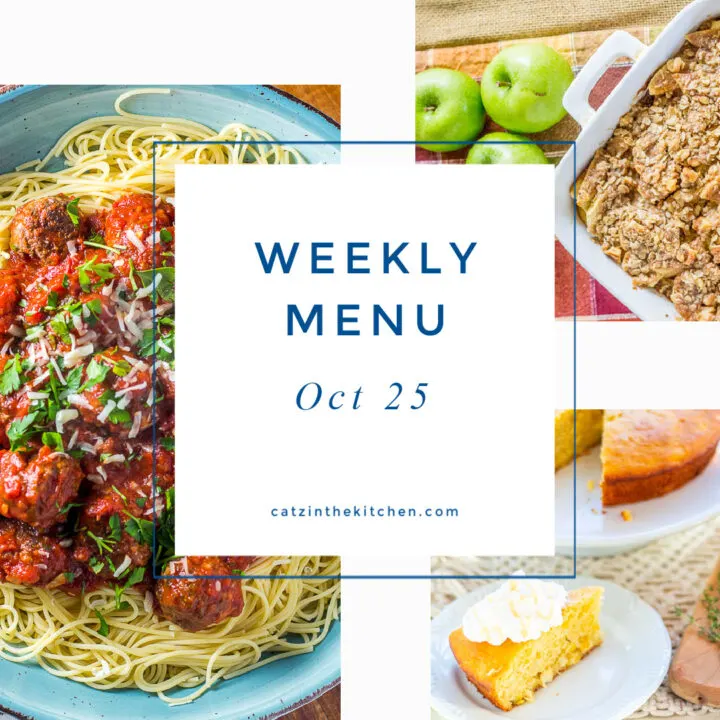 Good afternoon, friends! How was your weekend? Ours was pretty relaxed, despite being on the full side. It was (really) windy and rainy – so basically stormy Saturday and Sunday, so not a weekend for outdoor activities. Josh and I went on a date, we all attended a beautiful wedding together, ran some errands, watched a couple of movies in the evenings, and played games with the kids. We do still need to figure out when we're going to go to the pumpkin patch. I'm hoping for a break in the weather, otherwise, I am just going to Trader Joe's for the pumpkins this year.
Speaking of pumpkins, Halloween is Sunday! I'm a little shocked that we're so close to Thanksgiving and Christmas already. But for the first time in I think 4-5 years, I am actually really excited for Christmas this year. I've struggled the last few years to get really excited – the season just seems to move so fast and the decorations can be really overwhelming at times, but this year, I'm ready for it. I even bought a few Christmas goodies from Target the other day!
But, let's talk about this week's menu. Here's what is cooking this week!
I don't know if you're ready for Thanksgiving recipe ideas yet. I'm still working on a few recipes that I'm trying to get ready and photographed for the holidays. I kind of skipped the fall recipes because I didn't have time to plan for them in the summer due to my broken wrists, but I'm working on some festive recipes that I think you guys will really enjoy! But, let's not get carried away yet. Here's my Fall and Halloween food Pinterest board for you to go check out.
I want to just say real quick how grateful for you guys who always come check out our blog posts, comment on the recipes, and reach out to me on social media. I really appreciate your encouragement and support! I hope you all have a great week!