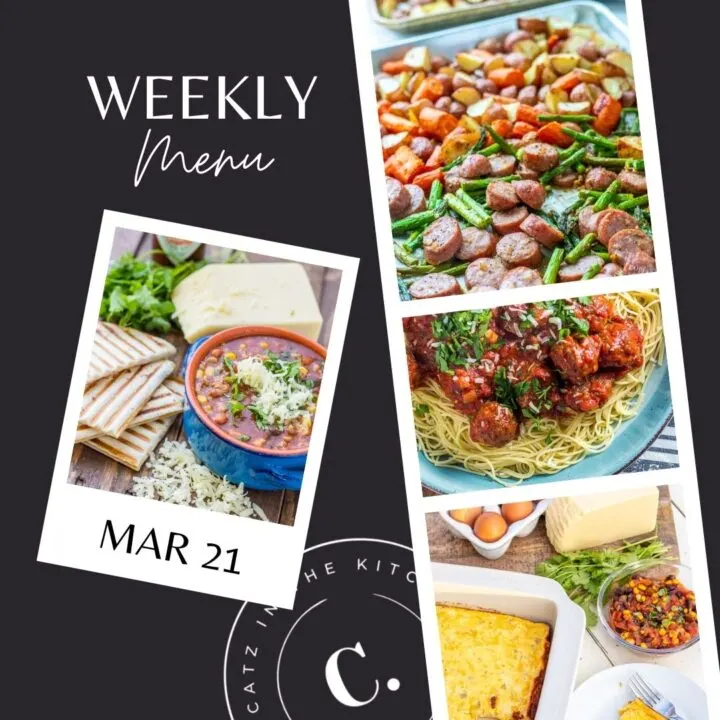 You guys! Do you understand?! Yesterday was the first day of spring!!! THE FIRST DAY OF SPRING! Just a little bit excited over here! I am so over winter and so ready for sun and hopefully, please Lord, some warmer temperatures. So, happy first day of spring and happy Monday to you all (and to all a goodnight, etc!).
Just kidding! I've got a menu I want to share with all of you this week, but heads up…it is probably the simplest and easiest menu ever. The idea is to make as many "dump and go" recipes as possible, and the reason for that is just the schedule this week. We're taking our spring break soon, and so this week just has a lot loose ends to clear up before we can relax a little.
There will not be a weekly menu next week and I won't be scheduling and posting next week. I will be back the first week of April, though.
Okay, let's move onto the weekly menu!
Right now I'm all about anything that does not require much time or effort and if you are, too, I thought maybe my slow cooker/instant pot would be the way to go for ya! I hope you all have a great week – check back here this week for some new posts and I'll see you back the first week of April!
Bye, friends!