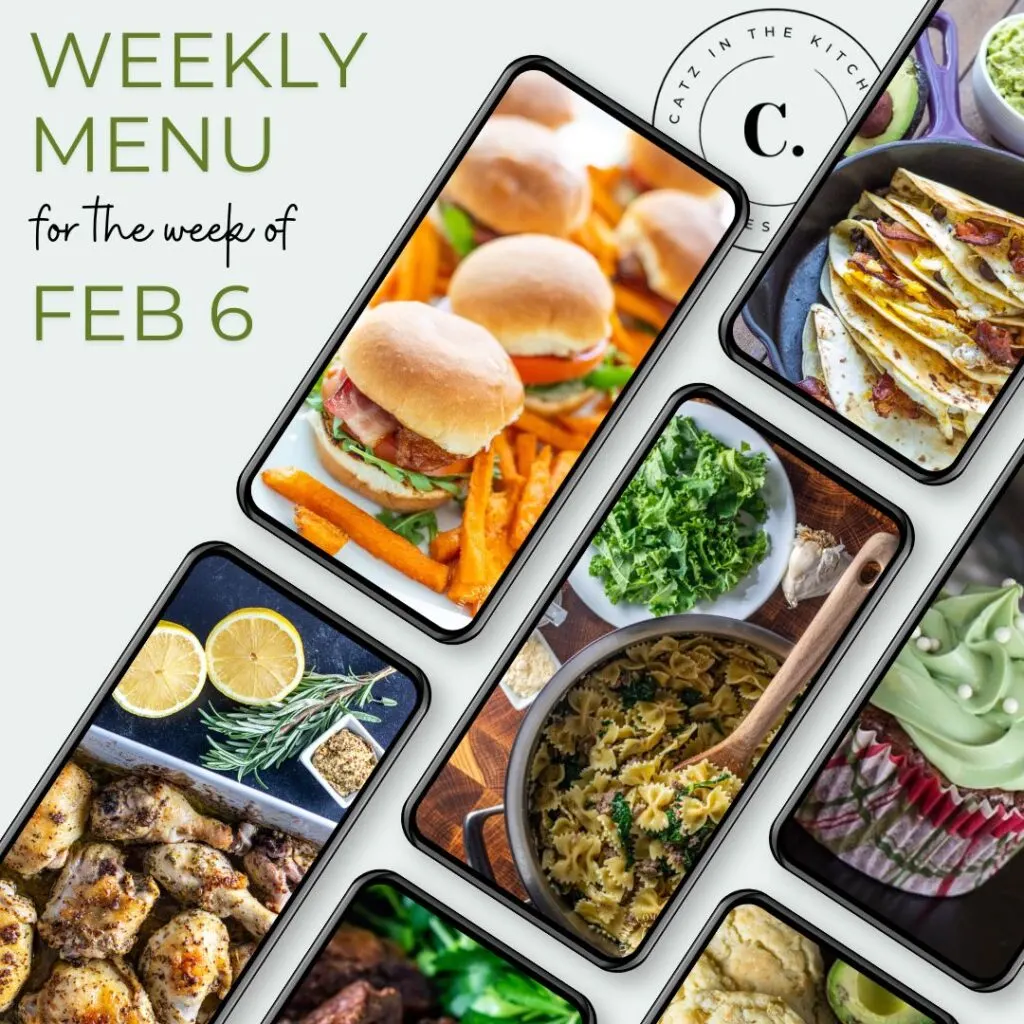 Thanks for bearing with us last week as we had just gotten back from a short trip to Washington and hadn't had time to put up a weekly menu. If you read my January newsletter, you probably got a good idea of how short the trip was. We're home now, though, and so is the weekly menu!
Just so you know, we've got a new recipe coming to you this week (yay) and I'll be working on reshooting a few older recipes on the blog that WE LOVE!
Here's what's cooking this week:
I hope you find this meal plan helpful as you plan out your own family's meals for the week. I threw in a couple of options that would make excellent Valentine's Day dinners for the family as well as a dessert that you might enjoy. Of course, I'm all about options, so if you would like to check out the Valentine's Day Pinterest board for some other ideas, here ya go. Also, I'm just saying, if you're not in the mood for cookies, try this Red Wine Chocolate Cake – it is always a winner in my family.
Have a great week, friends!