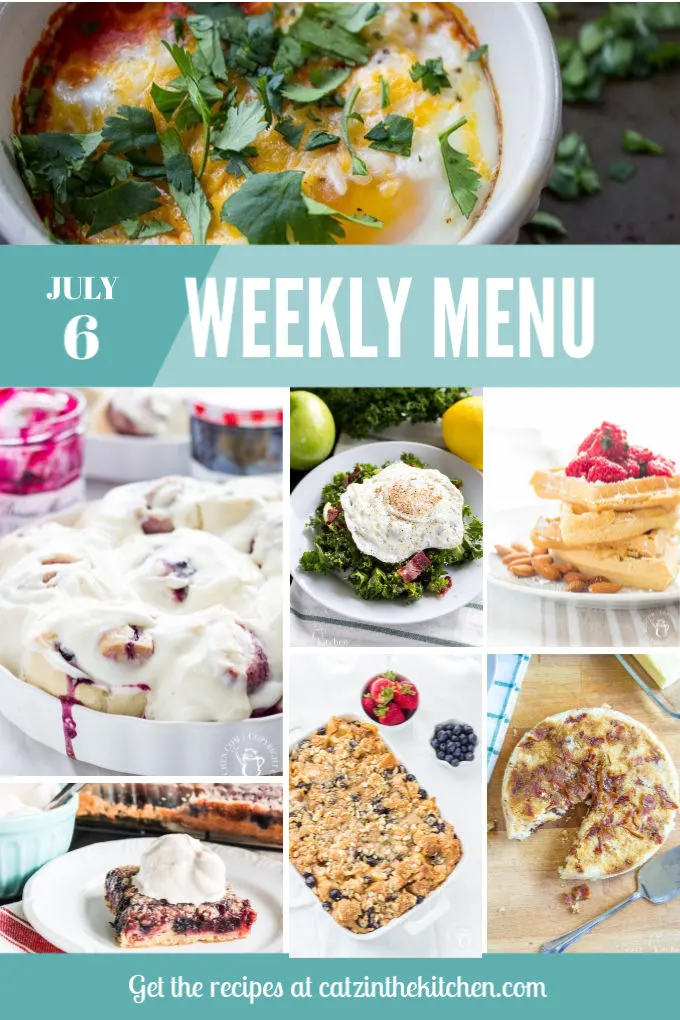 Okay friends, since we're going to be gone a few days this week for my grandmother's funeral, I thought it would be fun to play with the Weekly Menu a little bit and give you a breakfast edition. All of these meals "could" be made for breakfast, brunch, or dinner. I think you all know by now my extreme love for breakfast for dinner, so I tried to choose some meals that were interesting and that could easily be paired with other items like toast, breakfast sausage, or smoothies to make it a full on meal.
I hope you all had a wonderful 4th of July – we hosted a small family gathering at our house this year and believe it or not, this was the first time we've had 4th of July at our house in the five years we've lived here. Josh made BBQ Chicken and hot dogs and I made my macaroni salad, summer squash capers salad, and blackberry cobbler for dessert. We also had baked beans and my mom made her macaroni and cheese which is basically crack and we had SO MUCH FOOD! I sent food home with everybody! But we had so much fun and had the best spot for fireworks. Seriously, our street goes all out!
Here's what's cooking this week!
If you're looking for more food ideas for the week, here's my burgers and Sandwiches board on Pinterest to look at. Just in case breakfast for dinner isn't your thing! :)
I hope you all have a great week!