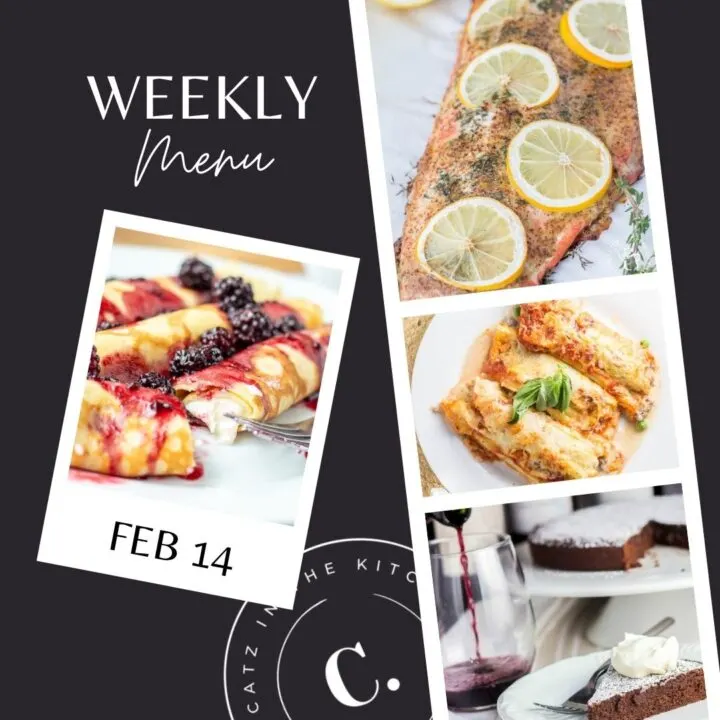 Happy Valentine's Day, friends! I hope you all are having a really nice day with some friends you love or someone special in your life. I'm not a big fan of celebrating Valentine's Day day of. Flowers are expensive, menus are too fancy, and places are crowded. Josh and I actually went out a couple of weeks ago and had a nice quiet (almost 24 hours!) night to ourselves at a nearby hotel (The Allison Inn, for you locals out there – highly recommended, but spendy – definitely a special occasion kind of place). We don't get away for a night too often, so this was a treat, and it was really nice to do it a few weeks in advance of Valentine's Day.
Usually on Valentine's Day, I choose to make a nice meal – sometimes fancy and sometimes not (we've made Beouf Bourginon before and simple pasta dishes like Pasta Bolognese) before. I was going to make a chicken pasta dish tonight (Monday), but someone (me) forgot to thaw the chicken out earlier, so I think we might honestly pick up heart-shaped pizza from Papa Murphy's and right now in this season – I love that idea!
I will include one "nicer" meal in this week's menu as well as one of my favorite desserts that I will often make for Valentine's Day. What I like to focus on is the idea that any evening of the week can be a nice family meal for this holiday – so make the week work for you. That's what I'm doing. I'll probably switch our Wednesday night meal for the dinner we were supposed to have tonight. The point is that we're all together at the table. That's where my heart is.
Onto this week's menu.
Just in case you're in the same boat I'm in, I'm going to include my Valentine's Day Pinterest board for some other dinner and dessert – maybe even breakfast ideas. Ya never know – you might want to surprise someone just because you love them.