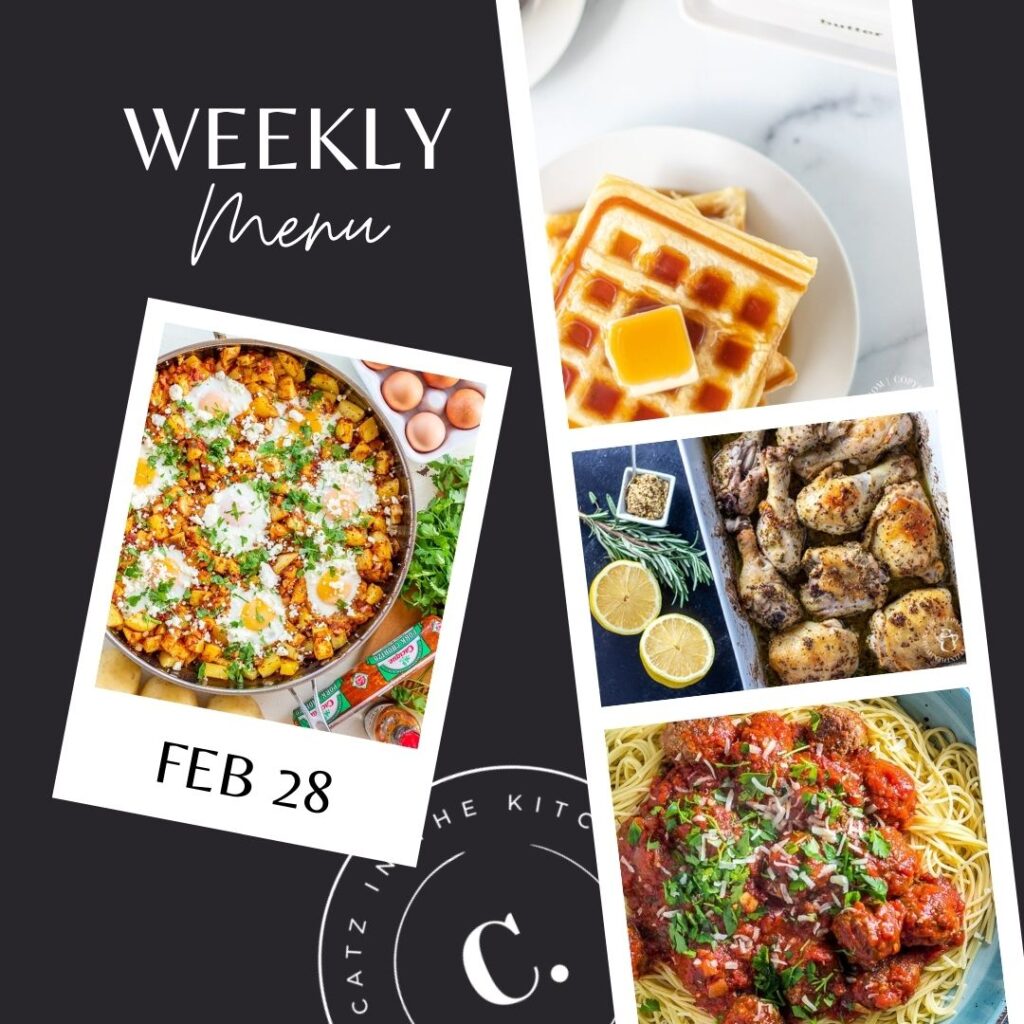 Happy last full week of February, friends! I feel like January drug on (as per our usual arrangement) and February has actually be pretty brief! That's not always the case for these winter months in my opinion. Usually it feels like they move slower than a…really slow thing. I'm eagerly anticipating spring and more daylight.
We actually experienced a bit of a cold spell last week. The last two weeks have been fairly warm and mild for February, but last week it snowed in Oregon City (where my family lives) and was in the teens in the evening. I'm so ready for open toe shoes and dresses!
My menu this week reflects that weather. We had rain last weekend and ended up playing a board game with the family, eating leftover pizza for dinner, and making milkshakes with the ice cream in the freezer that was getting freezer-burned. I'm just saying, a great way to use up old ice cream is to make a milk shake with it.
Here's what we're cooking this week:
I feel like it is a little early to share my grilling Pinterest board with you, but how about my soup board? It's got some chilis on there as well as some really hearty and soul-warming soups for you to enjoy while we make it through these last few weeks of winter.
We can do it! Hang in there, friends!