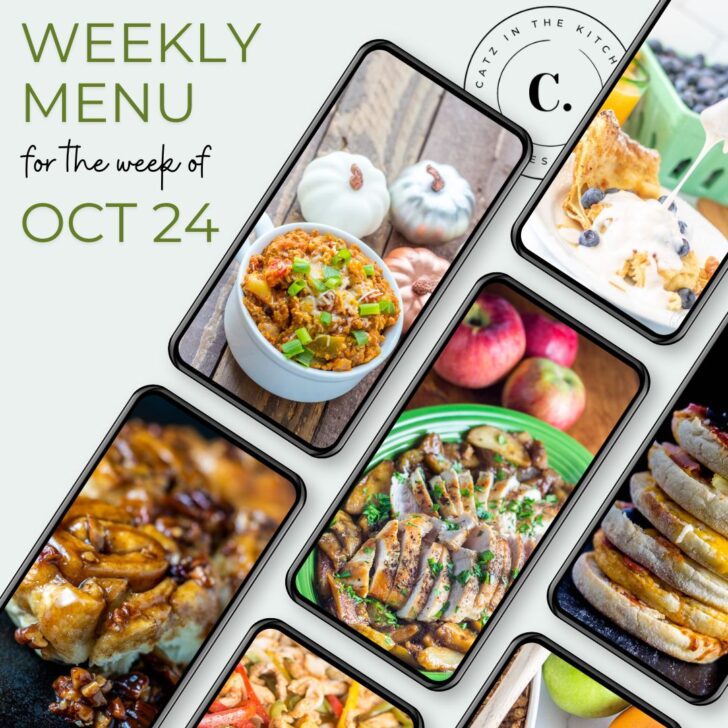 Hey, friends! Long time no see! I'm officially off of my "self-instated" maternity leave – technically it would be next Monday, but I really want to try and get into the swing of things a week early. Josh goes back to work full-time next week and I'll be on my own a bit with four kids. Yes, of course, I have five kids, but if you don't follow me on social networks like Facebook and Instagram, you may not have known that we dropped our oldest off at college about three weeks ago. We miss Grace so much, but she is doing so well living out on the coast, studying God's Word. If you don't remember Grace, she shared some recipes on the blog awhile back like these mashed potatoes and Grace's Friday morning pancakes!
Believe it or not, until last week, we had temperatures in the 80's, which is almost unheard of for October in Oregon. The rain finally came in on Friday and we celebrated by turning our fireplace on, wearing leggings (okay, Josh and Christian skipped the leggings part), and eating tomato soup and grilled cheese.
I'm just going to jump into this week's menu. Here's what's cooking this week!
As always, I like to leave you with a Pinterest board for future recipe perusing. Since I make a big batch of chili every Halloween, I'm going to share my chili recipe board. Enjoy, friends!